Google admits: We're keeping Aussies in the dark
Date: September 8, 2021Author: Nwo Report
Google has revealed exactly what Australian viewers are missing out on – and why it is happening.
Source: Charles Miranda and Jennifer Dudley-Nicholson
Google algorithms are automatically selecting videos from news channels to be censored from Australian viewers that it deems offensive, inaccurate or dangerous, a media diversity inquiry has heard.
But the tech giant has defended the move, saying its parameters were set by global "trust and safety teams" based on the best evolving advice from governments, health authorities and community standards.
The admission came during an inquiry by the Senate Environment and Communications References Committee into media diversity chaired by Senator Sarah Hanson-Young and a one-week YouTube ban on Sky News and the removal of 23 clips last year related to Covid-19.
Answering a question from Senator Kim Carr, Google conceded it removed the videos after Google's algorithm determined the footage – which the committee heard was from Sky commentators and largely related to Covid-19 – to be violations of its misinformation policies.
Google Australia and New Zealand public policy director Lucinda Longcroft said
combating misinformation was a whole-of-society challenge and the tech giant took its responsibilities seriously.
"We are not an anything-goes platform," Ms Longcroft said.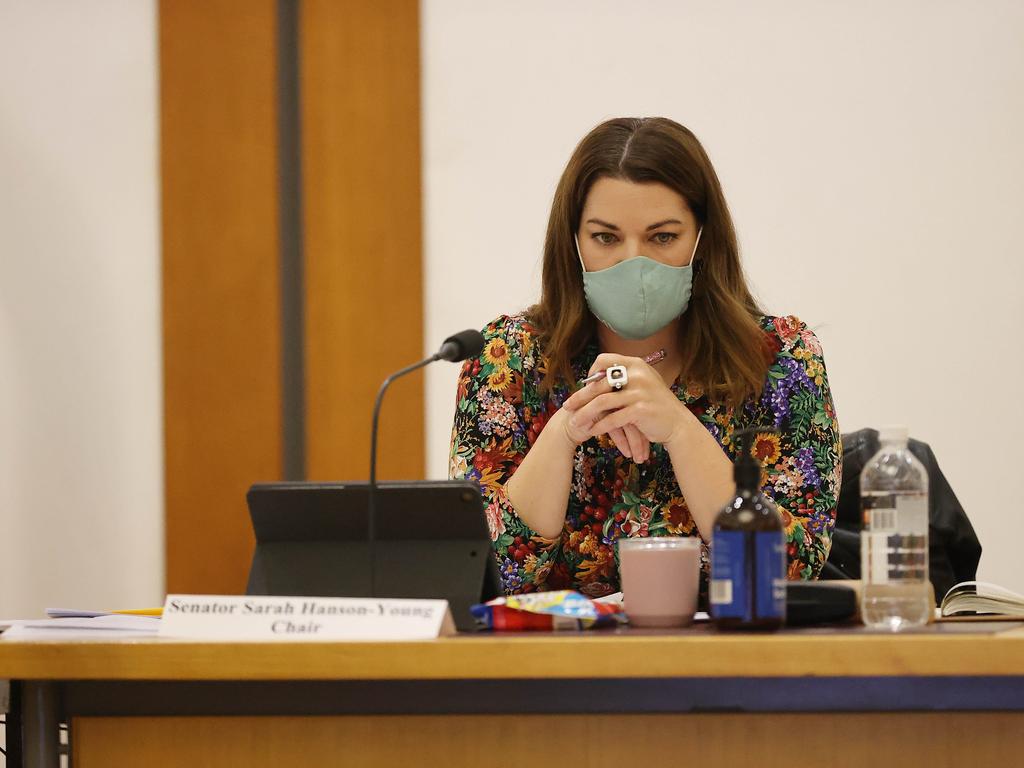 Senator Sarah Hanson-Young as the inquiry. Picture: NCA NewsWire / Gary Ramage
The footage, the committee was told, was largely filmed prior to the availability of Covid-19 vaccinations and included medical experts and commentators questioning whether ivermectin and hydroxychloroquine could be a treatment for Covid-19.
Ms Longcroft said the videos were determined to be misinformation by artificial intelligence software and no personal complaint had been made to the platform.
She revealed there were 12,000 members of the tech giant's trust and safety teams, who were not qualified medical experts but experts in the application of Google's community guidelines.
Those guidelines were created in consultation with "experts in that area," she said, including the World Health Organisation (WHO) and global government health authorities.
Google removed about 5000 videos related to Covid-19 with Australian IP addresses.
But the head of Australia's media regulator said it was still unaware of exactly what Sky News content Google had unilaterally decided to remove from YouTube.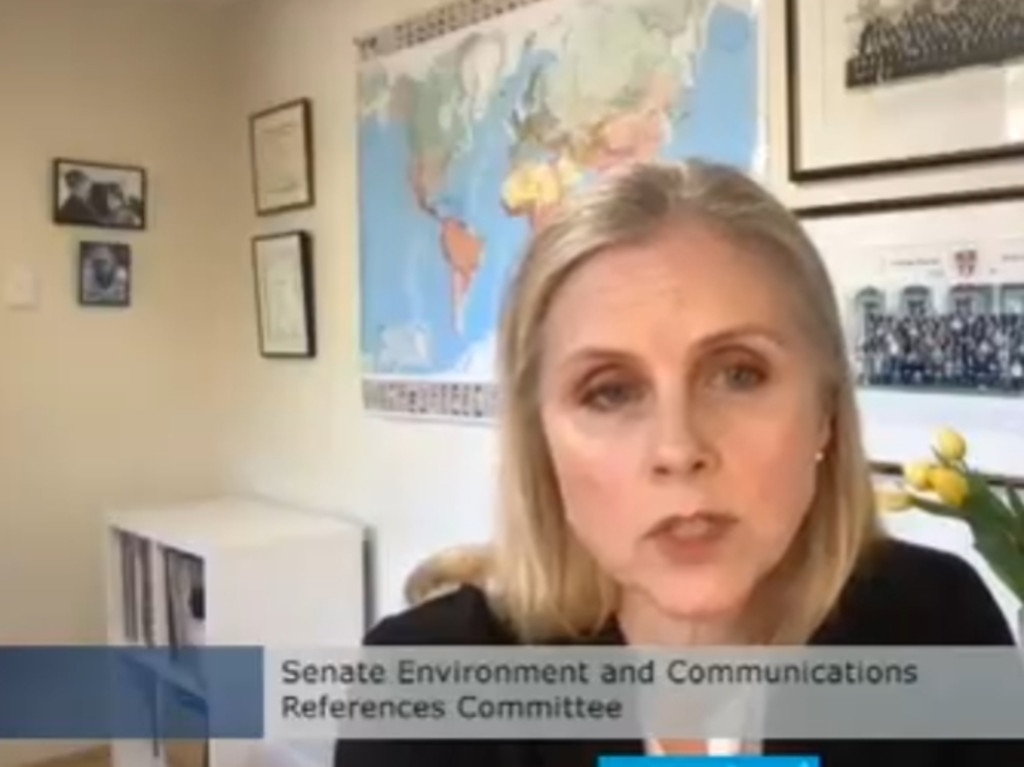 Lucinda Longcroft, Director of Public Policy, Google Australia and New Zealand
Australian Communications and Media Authority chairperson Nerida O'Loughlin said "we did ask Google that question and they did not provide that information to us" and criticised its lack of reliance on a detailed review.
"YouTube has, through an algorithm, decided that there is some content — without the context around it — that causes them concerns under their own established rules for people on their platform," she said.
"They do not have the sort of escalated powers that we have to do anything but take that content down. We have not had complaints that have come to us which have required us to exercise those powers today."
Ms O'Loughlin said ACMA received 37 complaints about Sky News content in 2021 but, of the 24 complaints referred back to the broadcaster, no complainants had yet come back to the authority.
South Australian Senator Alex Antic also challenged why Far Left Extinction Rebellion activist views and protests were not being removed from YouTube, nor the independently "discredited" Luna Park ghost train fire documentary by public broadcaster the ABC.
Google was also questioned why remarks by US President Joe Biden about the effectiveness of masks for Covid-19 also remained online.
Google told the hearing its parameters were set by global "trust and safety teams". Picture: NCA NewsWire / Gary Ramage
Ms Longcroft maintained Google's policies were based on diverse sources and applied to all equally including US presidents and political spectrum far Left and far Right, but would now check on the Biden remarks and other material.
"Our Covid-19 policy is applied equally to all YouTube content and channel owners," she said.
The at times lively committee hearing at one stage descended, ironically, into the medical merits of ivermectin and the qualifications of those in the committee asking questions, with former prime minister Kevin Rudd dismissing remarks by some members but maintaining the future of democracy in Australia was at stake by the influence of some media, notably News Corp Australia – publisher of this publication – with which he conceded he has been embroiled in a long-running dispute.
Ms Longcroft said Google welcomed greater media regulation that was "balanced, fair and reasonable".
https://nworeport.me/2021/09/08/google-admits-were-keeping-aussies-in-the-dark/
Thanks to: https://nworeport.me