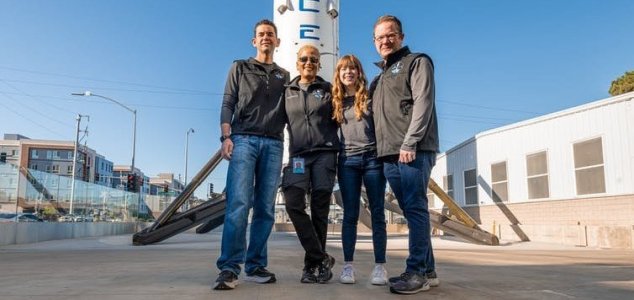 SpaceX launches four space tourists into orbit
Posted on Thursday, 16 September, 2021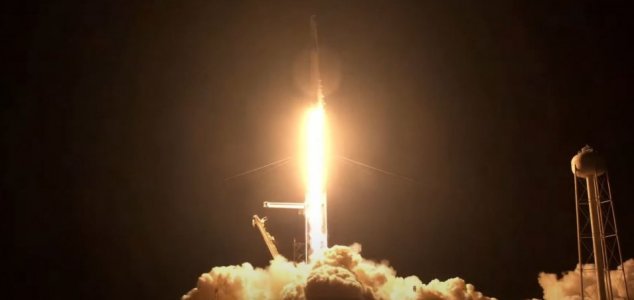 The launch was a success. Image Credit: SpaceX
The ambitious manned mission represents the most significant advancement in space tourism to date.
Earlier today, four 'ordinary people' blasted into space aboard a SpaceX Dragon capsule - marking the first time that a crew made up entirely of civilians has ever made it into orbit.
Known as the Inspiration4 mission, the flight follows on from the debut flights of both Richard Branson and Jeff Bezos aboard their own companies' respective manned space vehicles.
Unlike the Virgin Galactic and Blue Origin flights which spent only a matter of minutes in space, however, the SpaceX flight will last for a full three days.
Aboard the capsule is billionaire entrepreneur Jared Isaacman along with Hayley Arceneaux (a childhood cancer survivor and physician), Chris Sembroski (a data engineer) and Sian Proctor (a community college educator).
The mission will see them reach an orbit even higher than that of the International Space Station where they will spend their time taking in the view and conducting scientific experiments.
"Now I just wish we pushed [SpaceX] to go higher," Isaacman told reporters last night.
"If we're going to go to the moon again and we're going to go to Mars and beyond, then we've got to get a little outside of our comfort zone and take the next step in that direction."
The mission represents a step towards a future in which just about anyone can fly into space.
For the time being, though, you're still going to need one heck of a big bank balance.
https://youtu.be/8o4VeLWIYG4
https://www.unexplained-mysteries.com/news/350500/spacex-launches-four-space-tourists-into-orbit
Thanks to: https://www.unexplained-mysteries.com