Tens of Thousands Rise Up Against 'New World Order' in Romania: "Down With the Government"
Date: October 4, 2021Author: Nwo Report  
Source:
NworeportTens of thousands of citizens have taken to the streets or Romania to protest the 'New World Order' Covid restrictions currently being imposed upon the nation.
Enormous crowds flooded the streets of Bucharest to voice their opposition to vaccine passports, curfews for the unvaccinated, and a slew of other draconian measures imposed upon them in the name of Covid.
Nearly 20,000 people marched in University Square and Victory Square outside government buildings in Bucharest on Saturday, loudly chanting "Freedom without certificates" and "Down with the government."
WATCH:
מאק
@beingrealmac
Huge protest in Bucharest, Romania in front of govt headquarters against weekend curfew for unvaccinated people and new mandatory health pass rules.
12:42 PM · Oct 2, 2021
The protests are in response to the Romanian government recently rolling out new restrictions, banning unvaccinated people from entertainment venues and imposing curfews on them.

Vlad Nita
@VladNita6
Bucharest, Romania. Lockdown, corruption protest. We stand with people all across the globe! #protest #lockdown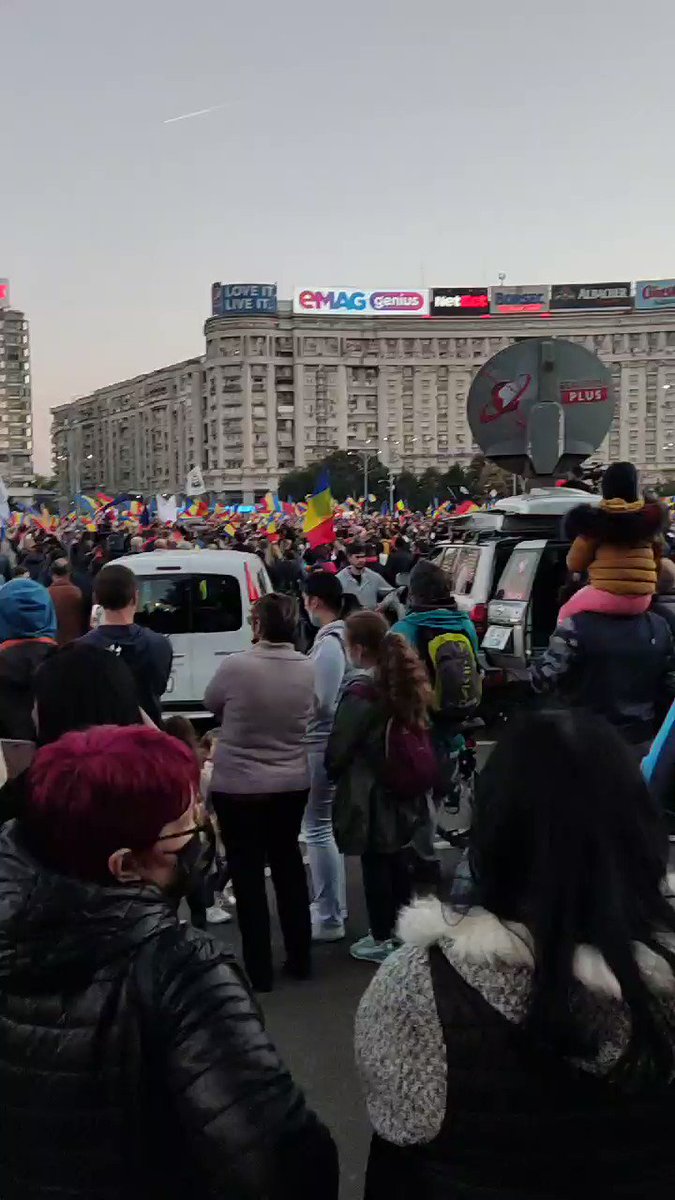 11:10 AM · Oct 2, 2021
MORE HERE: https://nworeport.me/2021/10/04/tens-of-thousands-rise-up-against-new-world-order-in-romania-down-with-the-government/
Thanks to: https://nworeport.me