Laser Tech Used to Wirelessly Power 5G Base Stations can "transmit hundreds of watts over hundreds of meters through the air."
Date: October 6, 2021Author: Nwo Report
Source: B.N. Frank
American opposition to 5G deployment has been ongoing due to a variety of concerns including cybersecurity (see 1, 2, 3), public safety (see 1, 2, 3, 4, 5, 6, 7, 8, 9), health (see 1, 2, 3, 4, 5, 6, 7, 8, 9, 10), economic and environmental risks (see 1, 2, 3, 4, 5).  In fact, lawsuits have been filed against deployment on Earth (see 1, 2, 3
, 
4, 5) and in space (see 1, 2).  Of course, there are health and environmental risks associated with 4G and other sources of wireless radiation too (see 1, 2, 3, 4, 5).  Additionally, reviews have indicated that 4G service is still more private, reliable 
and
 secure than 5G (see 1, 2, 3).
Nevertheless, 5G deployment and activation has continued throughout the U.S. (see 1, 2, 3, 4, 5, 6, 7, 8, 9, 10, 11, 12).  Now it seems to be possible to activate it wirelessly.
From RCR Wireless:
---
Ericsson and PowerLight use optical beaming for wireless powered 5G base station
The demonstration used an Ericsson wireless 5G base station and laser technology to transmit hundreds of watts through the air
Ericsson and PowerLight demonstrated what they claimed to be the world's first wirelessly powered 5G base station in Seattle. The base station was "completely powerless" in the sense that it was not connected by wires to the power grid or an on-site generator. Instead, it was powered by optical beaming, a laser-based technology that converts electricity into high-intensity light that is then captured and transformed to electricity at the radio base station.
The demonstration involved an Ericsson 5G millimeter wave (mmWave) radio base station called the Streetmacro 6701 and used PowerLight's laser technology to transmit hundreds of watts over hundreds of meters through the air.
Kevin Zvokel, head of networks for Ericsson North America, said that this achievement, which is part of a larger partnership improve speed and flexibility of network deployment, "opens new possibilities."
"The ability to safely transfer power across distances without having to be connected to the power grid eliminates one of the big obstacles we have when building new cell sites. The time savings and flexibility gains will make this an attractive solution for our customers," he continued.
Flexibility really is the key word here. A wireless deployment model for base stations could support use cases such as provisional deployments in case of emergency or pop-up densification demands, such as music festivals and sport events. More broadly, communications service providers would be able to place a base station where communication services are needed without having to consider the availability of a power wire.
Further, the companies commented that wireless base stations could also support power-cable-free machines such as automated guided vehicles and drones, as well as devices like IoT-sensors.
"Most people are aware that wireless charging technology is available today for small electronic devices, such as cell phones and watches," commented Claes Olsson, executive chairman, PowerLight Technologies. "This breakthrough demonstration, which utilized the best innovative technology from PowerLight and Ericsson, underscores the major leaps we have made recently toward the commercialization of safe, wireless power transmission for larger-scale systems."
He added that PowerLight's laser systems will be able to transfer kilowatts of safe power over distances of kilometers and will be commercially available in the next few years.
PowerLight Technologies, once called LaserMotive, has been working on optical beaming technology for more than a decade, and in 2009, won a $900,000 prize in the NASA-funded Space Elevator Games. Following the win, the company focused on establishing use cases for the technology in fiber-optic and marine applications.
---
In 2019, telecom executives gave U.S. congressional testimony that they had NO studies proving that 5G is safe.
https://youtu.be/vZ5soLrvXFg
Later in 2019, then presidential candidate Joe Biden was confronted with this information and said
Bo Erickson CBS
@BoKnowsNews
WATCH: A woman in Iowa tells @JoeBiden the 5G in the area is making people sick and their "minds are breaking down." Biden replies: "There is a lot of debate in the scientific community of whether or not 5G does what you are saying. It should be studied thoroughly..." @CBSNews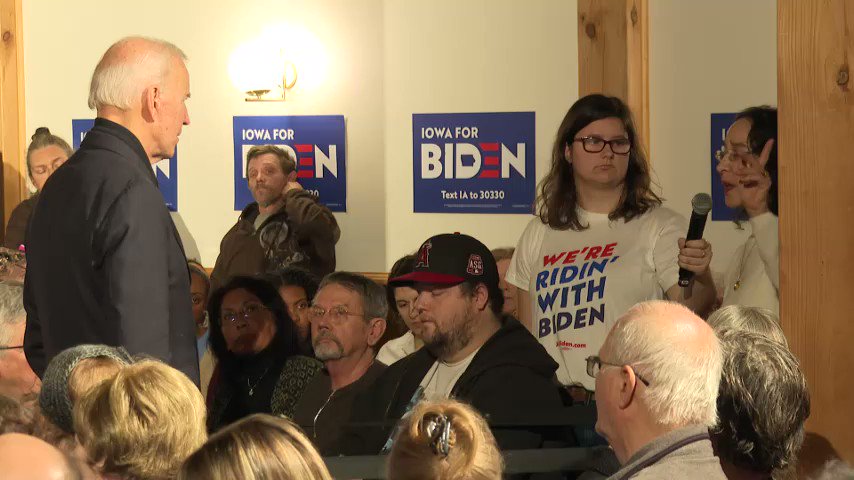 7:02 PM · Dec 28, 2019
https://youtu.be/OZe2XnqomIc
So far, there has been no indication that anyone in now President Biden's administration has ordered 5G be "studied thoroughly".
In May of this year, scientists submitted a letter to President Biden asking him to protect the public from 5G and other unsafe technology.  Instead, he committed to adding more.
Americans opposed to any or all of this may


click here to sign a letter asking the Biden administration to stop 5G deployment

click here to contact their legislators and ask for protection from unsafe levels of wireless radiation (Bluetooth, cell phone, Wi-Fi, 5G, 6G, etc.)

Opposition to 5G is worldwide.  Cities AND entire countries have taken action to ban, delay, halt, and limit 5G installation AS WELL AS issue moratoriums.  Since 2017 doctors and scientists have been asking for moratoriums on Earth and in space (see 1, 2) 
and
 the majority of scientists oppose deployment.  Since 2018 there have been reports of people and animals experiencing symptoms and illnesses after 5G was activated (see 1. 2, 3, 4).
CONTINUE HERE: https://nworeport.me/2021/10/06/laser-tech-used-to-wirelessly-power-5g-base-stations-can-transmit-hundreds-of-watts-over-hundreds-of-meters-through-the-air/
https://nworeport.me/2021/10/06/laser-tech-used-to-wirelessly-power-5g-base-stations-can-transmit-hundreds-of-watts-over-hundreds-of-meters-through-the-air/
Thanks to: https://nworeport.me