Enterprising Michigan Landowner Delivers a Warm Welcome to Joe Biden as He Flies Into Town (VIDEO)
Date: October 8, 2021Author: Nwo Report   
Enterprising Michigan Landowner Delivers a Warm Welcome to Joe Biden as He Flies Into Town (VIDEO)
An enterprising Michigan landowner sent Joe Biden a warm welcome when he flew into town on Tuesday.
The most popular president 81 million votes Joe Biden got a proper welcome to the Howell, Michigan.
"F**k Joe Biden" is the new Battle Cry of the Republic.
Charlie7
@AlexandriaJ007
The most popular President when flying over Michigan yesterday got a warm Let's go Brandon welcome.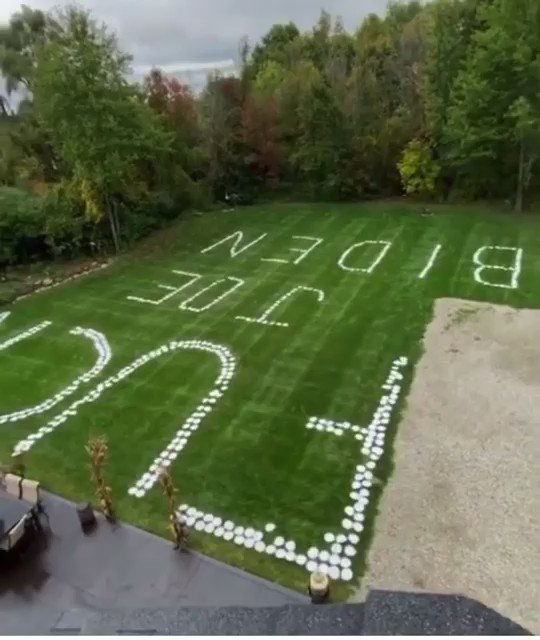 1:39 PM · Oct 6, 2021
https://nworeport.me/2021/10/08/enterprising-michigan-landowner-delivers-a-warm-welcome-to-joe-biden-as-he-flies-into-town-video/
Thanks to: https://nworeport.me