US nuclear sub collides with 'mystery object'
Posted on Saturday, 9 October, 2021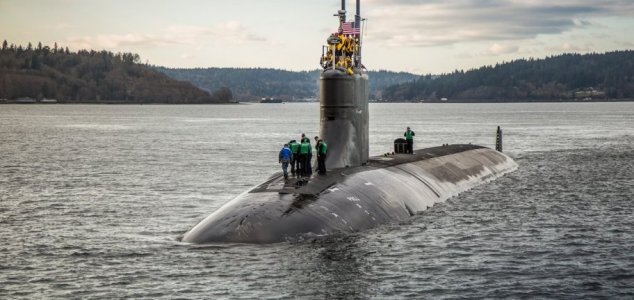 The USS Connecticut was launched in 1997. Image Credit: US Navy
A US nuclear attack submarine has suffered damage after striking an unknown object in the South China Sea.
According to reports, the submarine - the USS Connecticut - had been submerged when it ran into an unidentified object somewhere in the Indo-Pacific region last week.
11 crew members were injured in the collision, however fortunately nobody was seriously hurt.
The precise nature of the object that the submarine struck remains a mystery with officials neglecting to release any specific details, leading to speculation that the collision could have involved an enemy drone or some other type of underwater vehicle.
The USS Connecticut is one of three Seawolf-class submarines operated by the US Navy.
Exactly what its mission in the region was prior to the incident also remains unclear.
"The submarine remains in a safe and stable condition," the US Pacific Fleet Public Affairs office said in a statement. "USS Connecticut's nuclear propulsion plant and spaces were not affected and remain fully operational. The extent of damage to the remainder of the submarine is being assessed."
"The US Navy has not requested assistance. The incident will be investigated."
https://youtu.be/P6Q7lsU3j4U
https://www.unexplained-mysteries.com/news/351332/us-nuclear-sub-collides-with-mystery-object
Thanks to: https://www.unexplained-mysteries.com