Airlines Are Already Defying the Texas Ban on Vaccine Mandates
Gov. Greg Abbott made companies choose between state law and federal regulations, and Southwest and American Airlines made that choice pretty fast.
PB
by Paul Blest
October 13, 2021
Texas Gov. Greg Abbott speaks during a border security briefing on June 30, 2021 in Weslaco, Texas. (Photo by Brandon Bell/Getty Images)
[*]Texas Gov. Greg Abbott issued an executive order this week banning companies from requiring employees or customers to be vaccinated, forcing private entities in his state to choose between adhering to Texas' new rule or the federal regulations it openly contradicts. 
Greta Wall
@GretaLWall
#NEW Southwest Airlines CEO Gary Kelly says he's "never been in favor of corporations imposing that kind of a mandate, I'm not in favor of that, never have been"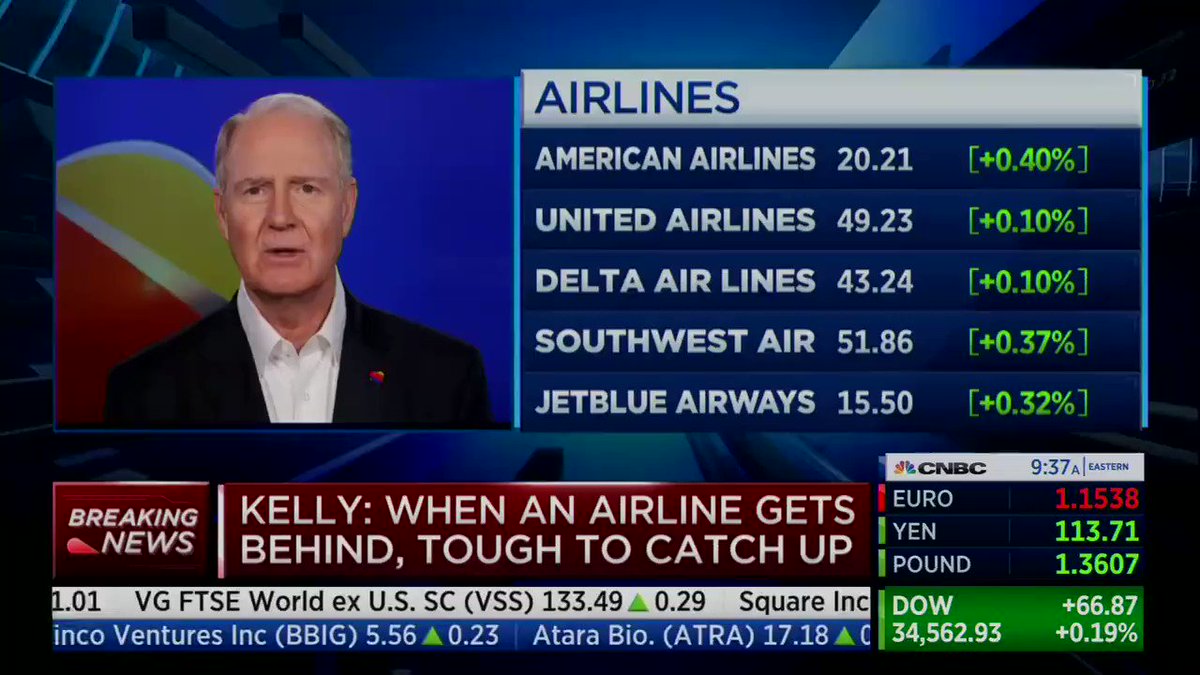 9:16 AM · Oct 12, 2021
Two of the biggest airlines in the country, both headquartered in Texas, made that decision pretty quickly. 
Southwest Airlines, which is based in Dallas, said in a Tuesday statement to the Austin American-Statesman that because it's a federal contractor and is subject to President Joe Biden's executive order issued last month, the company is required "to remain compliant" with federal regulations. Fort Worth-based American Airlines, meanwhile, told the American-Statesman that Abbott's order "does not change anything" for the company.
"We believe the federal vaccine mandate supersedes any conflicting state laws," American said. 
Biden's order, issued last month, requires all federal employees and employees of federal contractors to be vaccinated, as well as employees of all companies with more than 100 employees. While the mandate hasn't gone into effect yet, the Occupational Safety and Health Administration (OSHA) submitted the initial text of the vaccine rule for review Tuesday. 
Abbott's order comes into direct conflict with Biden's, and says that "no entity in Texas can compel receipt of a COVID-19 vaccine by any individual, including an employee or a consumer, who objects to such vaccination for any reason of personal conscience, based on a religious belief, or for medical reasons, including prior recovery from COVID-19." Along with issuing the order himself, Abbott added the issue to the agenda of the Texas state Legislature's next special session.
Southwest CEO Gary Kelly told CNBC Tuesday that he's "never been in favor of corporations imposing that kind of a mandate," in reference to Biden's executive order, but that the airline was required to follow the order regardless.
"The executive order from President Biden mandates that all federal employees and then all federal contractors, which covers all the major airlines, have to have a mandate in place by December 8," Kelly said. "So we're working through that." 
It's not just airlines that have been put in a bind by Abbott's order, however. Another Biden administration regulation, issued in August, requires long-term care and nursing home staffers to get vaccinated in order for their workplaces to receive federal funding through Medicare and Medicaid. Following the new Abbott order would put these places at risk of losing that funding, according to the Texas Tribune.
https://www.vice.com/en/article/g5gzw7/airlines-are-defying-texas-ban-on-vaccine-mandates?utm_source=email&utm_medium=editorial&utm_content=daily&utm_campaign=211013&utm_term=daily_automation_interest
Thanks to: https://www.vice.com