Missing boy found by man 'instructed by God'
Posted on Thursday, 14 October, 2021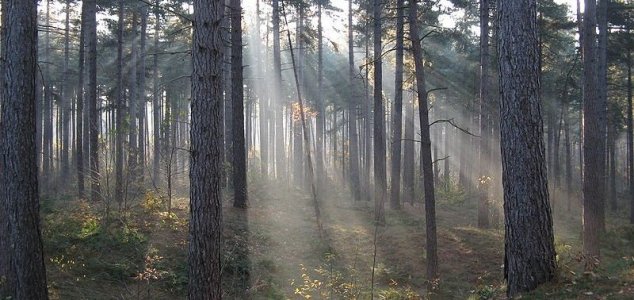 The young boy ended up lost in the woods for three days. Image Credit: CC BY-SA 3.0 Donar Reiskoffer
A three-year-old who wandered off into the woods was found after a man was told 'by God' to go look for him.
The peculiar incident began on October 6th in Plantersville, Texas when the youngster - three-year-old Christopher Ramirez - followed a neighbor's dog into the woods and disappeared while his mother was unloading groceries from her car.
Quickly realizing that he was missing, his mother desperately searched for him but to no avail. The dog later returned on its own, however the young boy was nowhere to be found.
Before long, an extensive search and rescue operation was underway involving not only the FBI but a significant number of local volunteers who spent several days scouring the local woodland.
Fortunately, three days after he had gone missing, Christopher was discovered five miles from his home by a local volunteer.
Despite being tired and hungry, the boy was in surprisingly good condition following his ordeal.
What made his rescue even more incredible however was the circumstances surrounding it.
The man who found him, who wished to remain anonymous and is not suspected of foul play, claimed that during a Bible study class the previous evening, he had been told by God to go and search for the child because he would definitely find him.
He headed out as instructed the following morning and incredibly, actually did find him.
Whether or not he really did have a divine experience, it is possible that if he hadn't believed he would find the boy, he may never have even tried and Christopher may never have been located.
Source: Business Insider

https://www.unexplained-mysteries.com/news/351545/missing-boy-found-by-man-instructed-by-god
Thanks to: https://www.unexplained-mysteries.com