James O'Keefe: "10 FBI Agents… handcuffed me and threw me against the hallway… partially clothed in front of my neighbors." [VIDEO]
Date: November 10, 2021Author: Nwo Report
Source:
Nworeport
On Saturday morning, James O'Keefe was awoken to the FBI banging on his door to conduct a predawn raid at his home as a continuation of an investigation surrounding Ashley Biden's diary. O'Keefe was thrown against a wall, handcuffed, and forced to allow the confiscation of many confidential reporter notes and source identities.
In a Fox News interview, O'Keefe described the events of this raid:
"There were 10 FBI agents with a battering ram… they turned me around, handcuffed me, and threw me against the hallway. I was partially clothed in front of my neighbors. They confiscated my phone, they raided my apartment. On my phone were many of my reporter's notes, a lot of my sources unrelated to this story, and a lot of confidential donor information to our news organization".
The Dirty Truth (Josh)
@AKA_RealDirty
James O'Keefe explains the predawn raid on his house Saturday morning.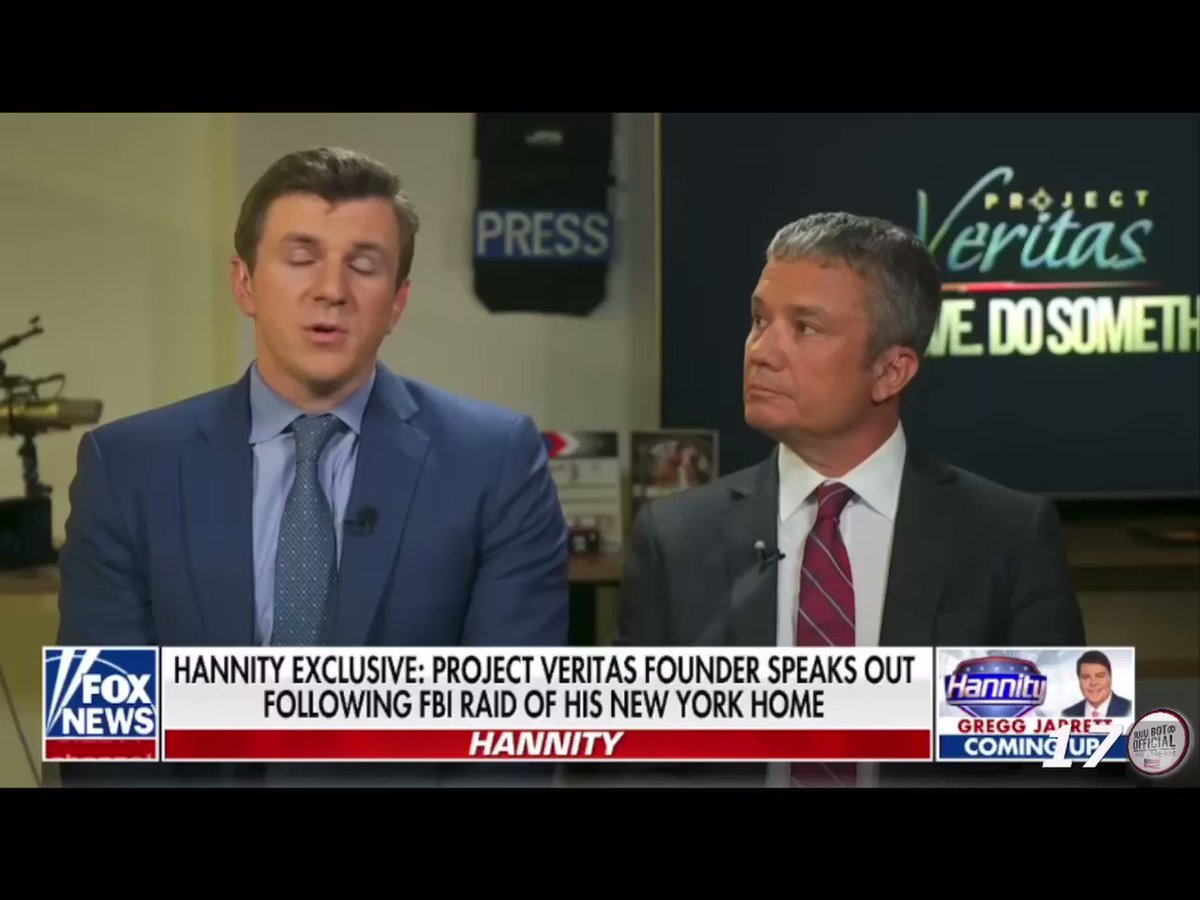 8:47 PM · Nov 8, 2021
The raid on O'Keefe's house followed a series of FBI raids on former and current Project Veritas journalists just days prior.
The FBI has reportedly been conducting these searches to recover a diary that is rumored to belong to Ashley Biden, which O'Keefe insists his organization turned over to law enforcement after being unable to verify the journal's validity.
O'Keefe has expressed his concern for the extreme and unprecedented violation of his First Amendment rights. "Journalists everywhere have to rise up," implored O'Keefe in his Fox News interview, "because we broke no laws here. If they can do it to me, they can do it to anybody."
https://nworeport.me/2021/11/10/james-okeefe-10-fbi-agents-handcuffed-me-and-threw-me-against-the-hallway-partially-clothed-in-front-of-my-neighbors-video/
Thanks to: https://nworeport.me