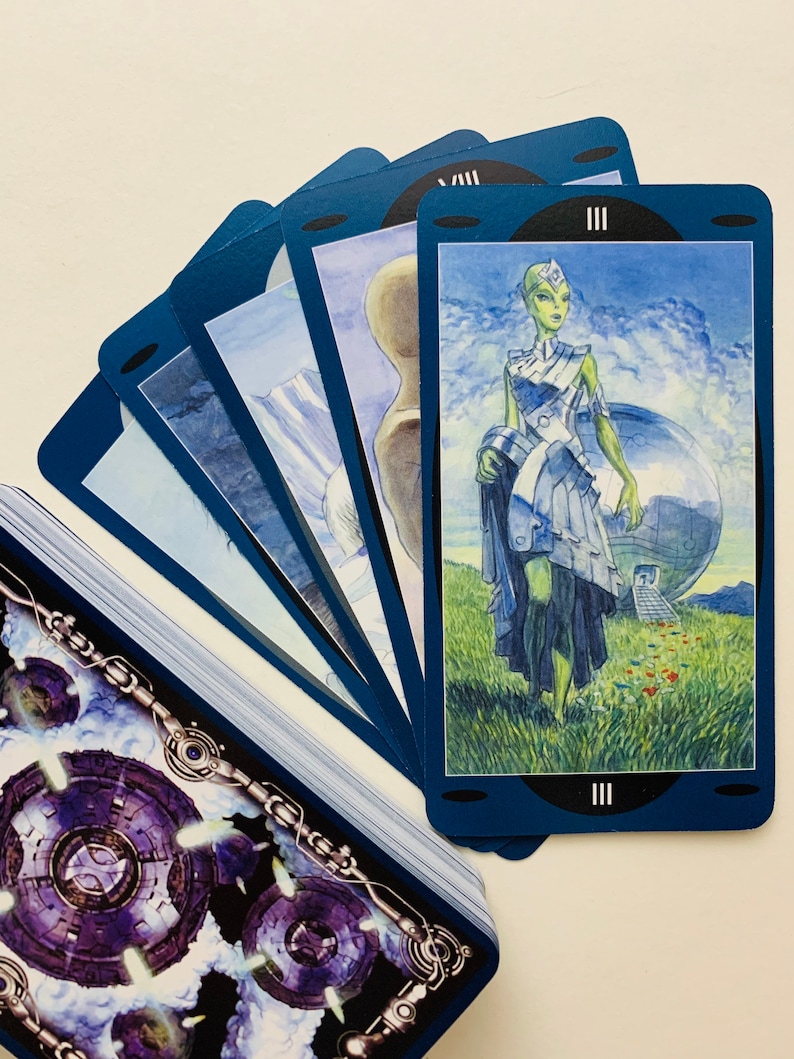 New Tarot deck aims to celebrate the field of Ufology
November 11, 2021
https://youtu.be/IVPYQGDFUnA
The new deck features cards based on influential real-life figures such as Whitley Strieber and Jacques Vallee.
Themed Tarot decks are nothing new, however this particular deck - which is being produced through a Kickstarter campaign that has already exceeded its funding goal - is particularly topical.
Created by a group of UFO researchers and authors in collaboration with artist Miguel Romero, the new deck seeks to celebrate the history of UFO research by highlighting prominent individuals in the field of Ufology.
"The Magician" card, for instance, is renowned international UFO researcher Jacques Vallee, while "The Lovers" card shows alien abductees Barney and Betty Hill. 
Other figures to feature in the set include UFO authors Whitley Strieber and Ann Druffel, as well as astronomer J. Allen Hynek who served as scientific advisor on Project Blue Book and who also developed the famous 'Close Encounters' classification system.
"The field is 70 years old and in that time, the witnesses, the sightings, and those who study them have developed a rich history full of archetypal imagery," the deck's campaign page states.
"The UFO Tarot Deck is being created to educate, entertain, inform, and inspire those who use it with images and ideas that will give even the seasoned saucer student techniques to look at this enduring enigma with a fresh perspective."
Source: Boing Boing
Thanks to: https://www.unexplained-mysteries.com/news/352468/new-tarot-deck-aims-to-celebrate-the-field-of-ufology