'No to Vaccine Fascism' – Tens of Thousands of Protesters March in Vienna to Stop Lockdowns and Covid Vaccine Mandates (VIDEO)
Date: December 12, 2021Author: Nwo Report
Source:
Cristina Laila
Tens of thousands of Austrians protested in Vienna on Saturday to stop the lockdowns and Covid vaccine mandates.
According to police, 44,000 people were out on the streets protesting against Austria's new Covid vaccine mandate.
Former Austrian Chancellor Alexander Schallenberg recently announced a nationwide lockdown for the unvaccinated.
According to Reuters, only 66% of Austria's population is fully vaccinated against Covid.
TRENDING:
"It's Lies Built on Top of Lies… All of These Tyrannical Measures are Nonsensical… We're Not in a Pandemic Emergency Anymore" – Dr. Naomi Wolf Destroys the Fauci Elites on Steve Bannon's War Room
The Austrian government also imposed hefty fines on the unvaccinated of 600 euros – which will increase to 3,600 euros (£3,070) every three months.
Many demonstrators held 'no to vaccine Fascism' signs as they gathered at Heldenplatz (
heroes' square
) to protest Covid tyranny.
VIDEO:
Kees71
@Kees71234
 De ring van Wenen is vol met mensen! Op deze beelden van bovenaf is goed te zien hoe enorm de demonstratie is!!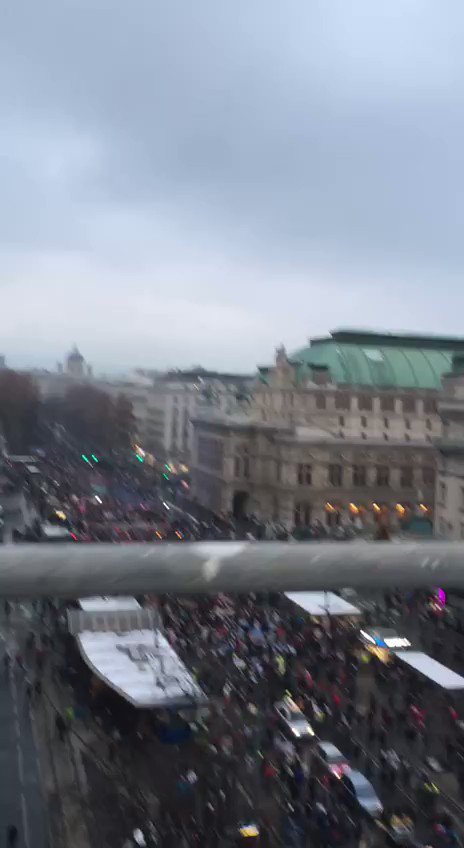 9:50 AM · Dec 11, 2021

Aaron Ginn
@aginnt
Will you see this in the news? Tens of thousands of Austrians take over Vienna to stop the medical police state.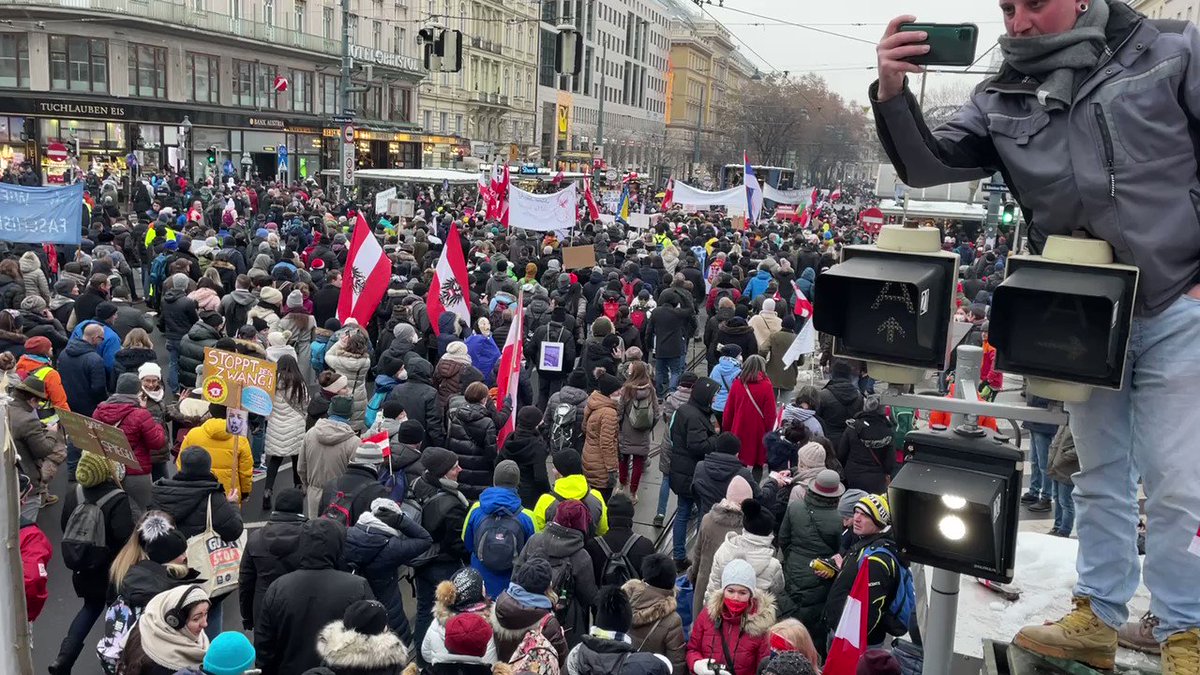 1:32 PM · Dec 11, 2021

Aaron Ginn
@aginnt
Austrians have not given up on freedom. Vienna today.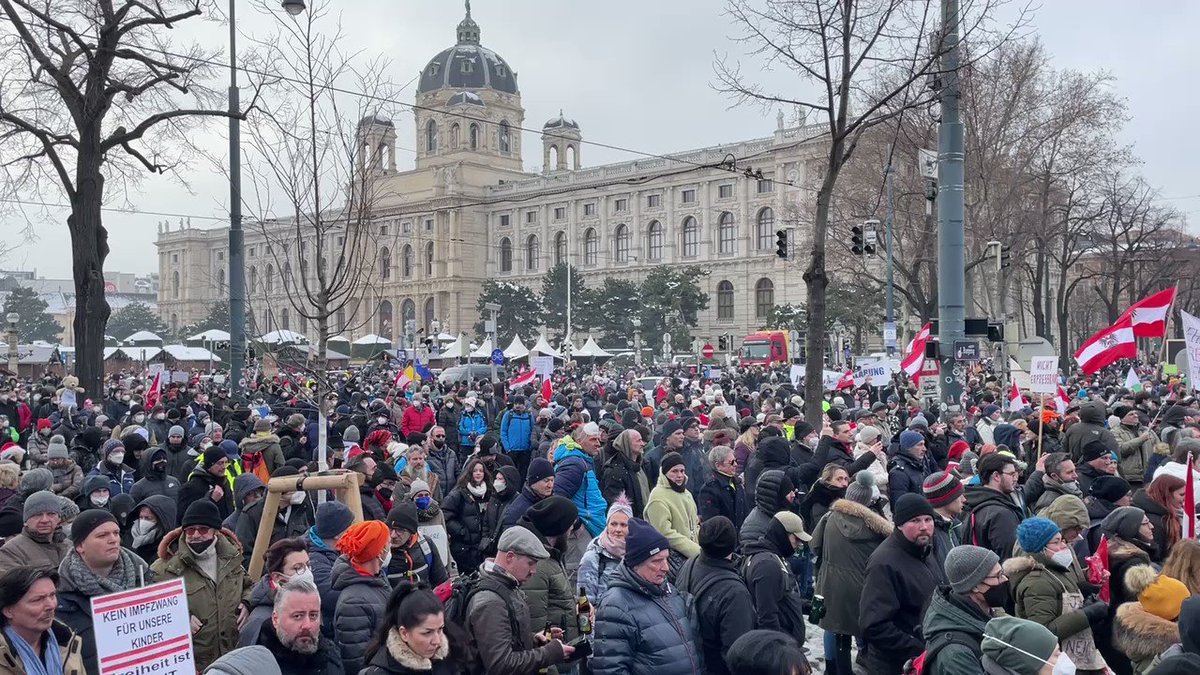 2:20 PM · Dec 11, 2021
https://nworeport.me/2021/12/12/no-to-vaccine-fascism-tens-of-thousands-of-protesters-march-in-vienna-to-stop-lockdowns-and-covid-vaccine-mandates-video/
Thanks to: https://nworeport.me