Boston Implements COVID-19 Jab Mandate for Indoor Venues; Won't Apply to Professional Athletes
Date: December 22, 2021Author: Nwo Report 
Source:
daniel_g
Another one bites the dust!
Boston is the next deep-blue American city to enact illegal COVID-19 jab mandates to enter indoor facilities.
Beantown Mayor Michelle Wu announced proof of COVID-19 inoculation requirement for restaurants, gyms, entertainment venues, and others.
The illegal mandate goes into effect on January 15th, 2022 for everyone ages 12 and up.
ALSO READ: COVID Vaccines Are Irreversible And Permanently Damaging To Kids Says, 16,000 Physicians
Bostonians, it's time for you to rise up and resist medical tyranny like folks in
The Big Apple
have done for several months now.

City of Boston
@CityOfBoston
Starting on January 15, 2022, individuals will be required to show proof of COVID-19 vaccination to enter certain indoor spaces like restaurants, fitness facilities, entertainment spaces, and certain meeting spaces in Boston. Learn more  http://boston.gov/b-together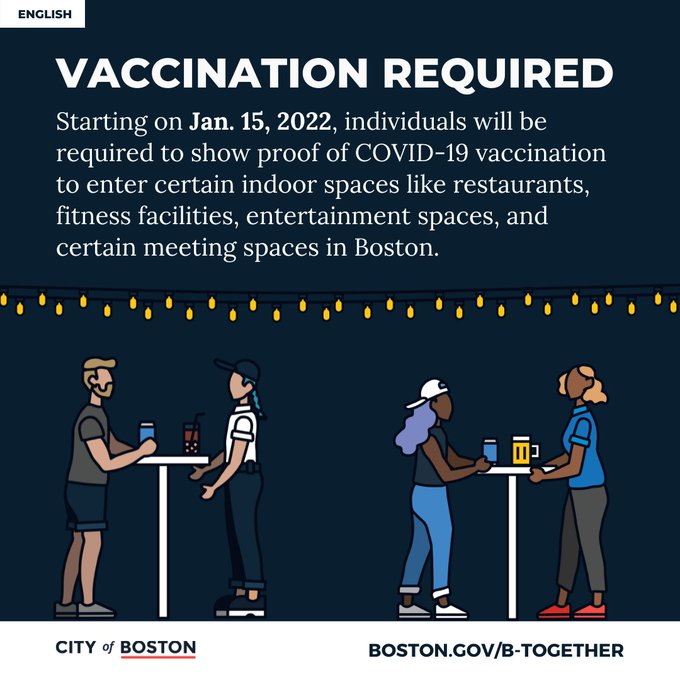 12:16 PM · Dec 20, 2021

The Post Millennial
@TPostMillennial
First responders in Boston fight back against Mayor Wu's vaccine mandates: "We have fought and worked through this entire pandemic, and now we're being slapped in the face and thrown in the trash."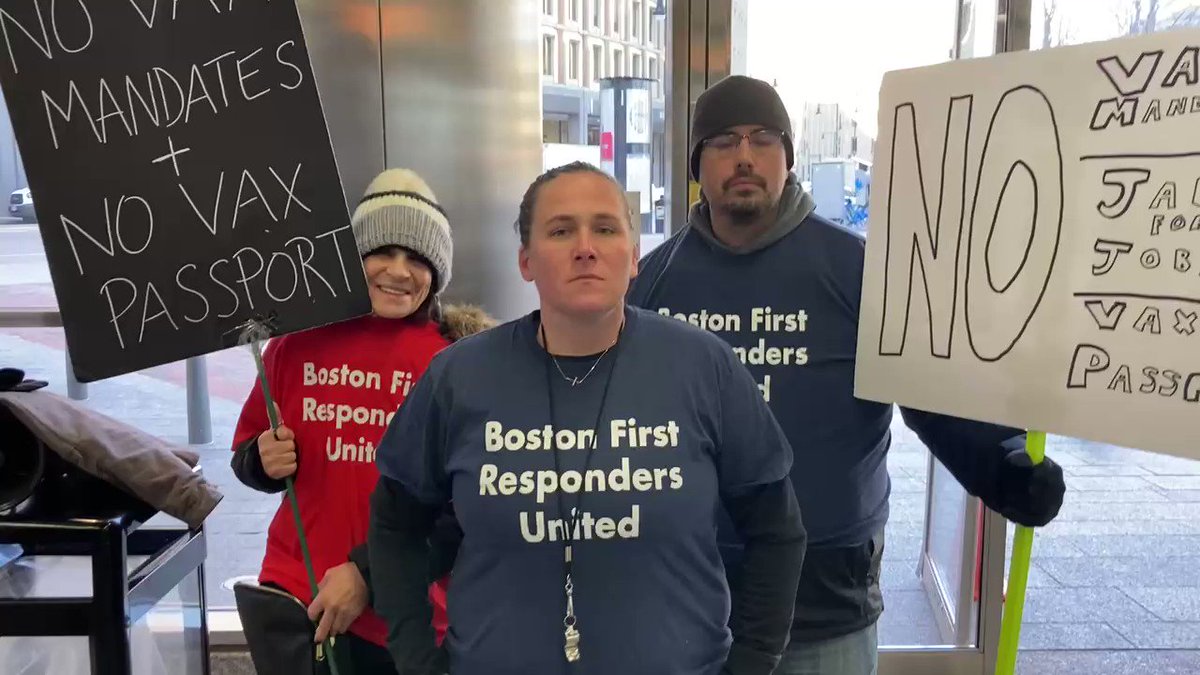 11:32 AM · Dec 20, 2021
NBC 10 Boston
explained:
Boston Mayor Michelle Wu announced a new proof of vaccination requirements for restaurants and other indoor venues including gyms and theaters on Monday.
She also said all city employees must be vaccinated along that same timeline, eliminating a weekly testing option that had existed previously.
"This is just one step in an aggressive approach the city has already been working hard to implement," Wu said. "It is absolutely a necessary one. We're ready to take this step forward to protect our residents."
The proof of vaccination requirement for indoor venues will go into effect starting Jan. 15 for everyone ages 12 and up. All patrons and employees will be required to show proof that they have received at least one dose of the vaccine. Beginning Feb. 15, everyone will have to show proof of two doses. Starting on March 1, children over age 5 will be required to be vaccinated as well.
The proof of vaccination requirement covers three categories:


Indoor dining, including bars and restaurants

Indoor fitness venues like gyms

Indoor entertainment, recreational and event venues, including theater shows or sports games

While Mayor Michelle Wu went full authoritarian,
breakthrough COVID-19 cases
have fueled the latest outbreak in highly vaccinated Massachusetts.
By enforcing a COVID-19 jab mandate, Boston will retreat from science.
NATIONAL POLL: Should Obama Be Arrested and Tried For Treason?
Meanwhile, professional athletes won't need to live by the same standards as Bostonian peasants.
MORE HERE: https://nworeport.me/2021/12/22/boston-implements-covid-19-jab-mandate-for-indoor-venues-wont-apply-to-professional-athletes/
Thanks to: