Suddenly, msnbc gets religion on Covid… It's nothing more than the Flu
Date: December 31, 2021Author: Nwo Report   
Source:  Kane
Chris Hayes has bashed freedom fighters for almost two years who said the same thing.
TRENDING: Video: WHO
Head Vows to Vaccinate 70% Of the World by Summer 2022


All In with Chris Hayes
@allinwithchris
.@chrislhayes on the weird reality for vaccinated folks amid omicron wave: The risk went from something we hadn't really dealt with before in our lifetimes, to something that looks more like the flu. The flu can still be dangerous—but we do not reorient our lives around the flu.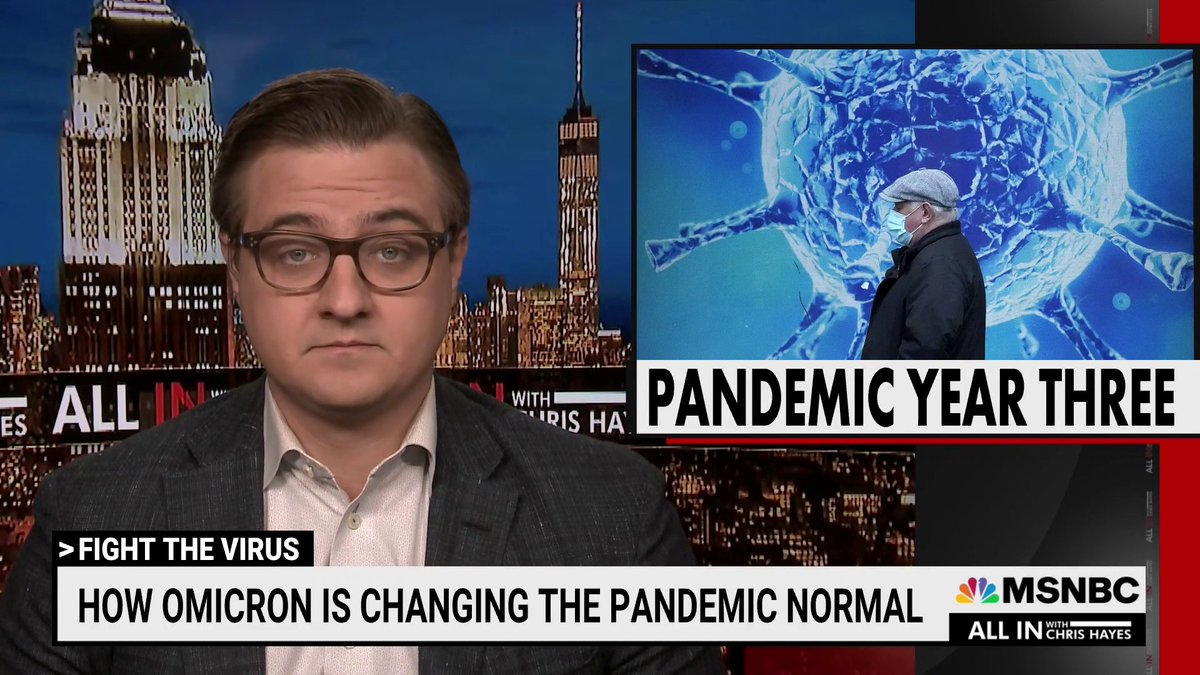 7:18 PM · Dec 29, 2021
https://nworeport.me/2021/12/31/suddenly-msnbc-gets-religion-on-covid-its-nothing-more-than-the-flu/
Thanks to: https://nworeport.me