After The "Vaccine" Rollout, Myocarditis Rates Skyrocketed – See For Yourself!
Date: January 18, 2022Author: Nwo Report
Source:
The Washington Standard
Previously, The Sons of Liberty Radio welcomed Dr. Bill Smith to the show for a presentation on myocarditis due to the push to target young children after young adults had begun to experience myocarditis on a massive scale. Smith took almost two hours demonstrating the dangers of the COVID experimental shots regarding this issue. That's why when I saw a recent tweet by Steve Kirsh, a gentleman who founded COVID -19 Early Treatment Fund (CETF) regarding myocarditis, I knew I had to share this information with readers.
Within the first three hours, the following tweet had received more than 100,000 views.
Steve Kirsch
@stkirsch
"They" love to claim that myocarditis was more prevalent BEFORE the vaccine rolled out than after. OK, so how do "they" explain this: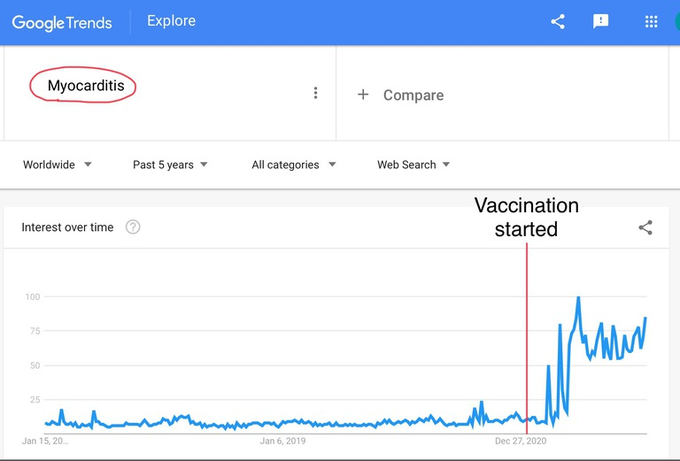 11:42 AM · Jan 14, 2022
Read the full conversation on Twitter
https://nworeport.me/2022/01/18/after-the-vaccine-rollout-myocarditis-rates-skyrocketed-see-for-yourself/
Thanks to: https://nworeport.me