James Webb Space Telescope arrives at its destination
January 27, 2022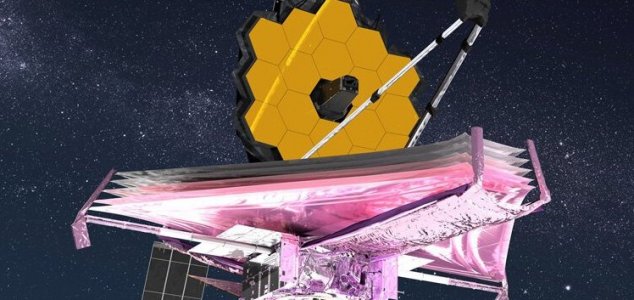 Not too long to wait now. Image Credit: NASA
The next-generation telescope has reached the L2 Legrange point where it will begin a 6-month commissioning process.
It's fair to say that prior to the launch of the James Webb Space Telescope - which had taken several decades and billions of dollars to design and build - there was a sizeable amount of anxiety and trepidation among those who had spent the better part of their lives working on it.
Those fears soon began to melt away, however, as the telescope soared into the heavens just in time for Christmas. In the weeks since, the James Webb has succeeded in not only reaching its final destination (the L2 Legrange point which is four times further away than the Moon) but also in unfolding itself - each step representing a minor victory and facilitating a collective sigh of relief.
What will follow now is a six-month commissioning process, after which astronomers will finally get to start putting the telescope through its paces - capturing images of the cosmos unlike any seen before. 
NASA has picked 13 teams who will be the first to use it to view targets ranging from distant objects far out in space to the planet Jupiter - one of the brightest objects in the night sky.
"They (NASA) wanted to get involvement from the astronomy community to see what is feasible, what Webb can do, and really pushing it to the limits," said astronomer Prof Imke de Pater.
"We came up with the idea to look at the Jovian system, because Jupiter is extremely bright, but next to Jupiter, you have these really faint rings and some really faint satellites."
So while we will just need to be patient for a little while longer, once the James Webb Space Telescope does begin operating, the photographs it takes should keep astronomers busy for decades to come.
Source: Phys.org
https://www.unexplained-mysteries.com/news/354910/james-webb-space-telescope-arrives-at-its-destination
Thanks to: https://www.unexplained-mysteries.com