The Canadian Freedom Convoy: Blacked Out, Defunded, and Still Growing
Date: January 29, 2022Author: Nwo Report
Source:
Aden Tate
It was on January 15 that the Canadian government decided they needed to impose a jab mandate over Canadian truckers, claiming that man no longer had the right to his own body, but that his body instead belonged to the state.
And so, Canadian truckers organized, creating the Freedom Convoy.
This massive caravan may very well have set a world record, as it's estimated that 50,000 trucks have joined with it. That's 
trucks
 – not truckers.
Marie Oakes
@TheMarieOakes
Freedom trucker convoy making its way through Smithers, BC, Canada on its way to Ottawa to protest mandates next weekend.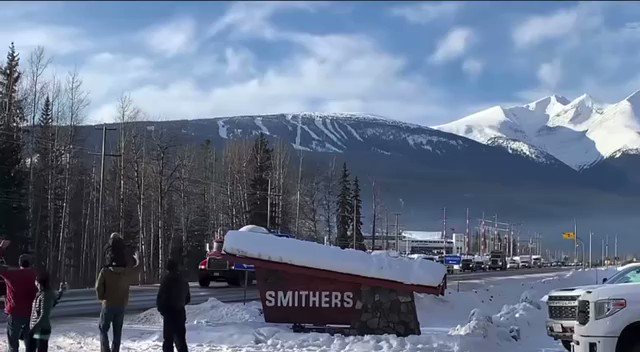 8:45 PM · Jan 22, 2022
Read the full conversation on Twitter
https://nworeport.me/2022/01/29/the-canadian-freedom-convoy-blacked-out-defunded-and-still-growing/
Thanks to: https://nworeport.me