Myocarditis Risk Following mRNA COVID Shots May Be Far Higher Than Previously Estimated
by Marco Cáceres
Published January 30, 2022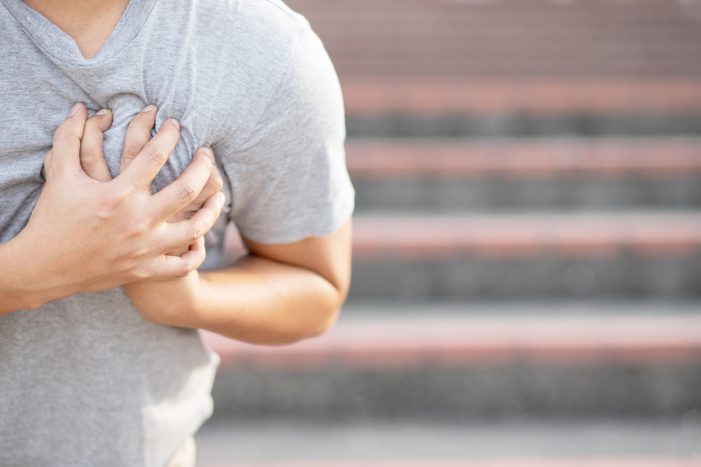 A new study conducted by researchers from the U.S. Centers for Disease Control and Prevention (CDC) and several universities and hospitals in the United States shows that the risk of myocarditis (inflammation of the heart muscle) after receiving a messenger RNA (mRNA) COVID-19 biologic is 133 times greater than the normal risk for the condition in the general population. The researchers, who used data from the CDC's Vaccine Adverse Event Reporting System (VAERS), noted that, given the passive reporting nature of VAERS, the risk of myocarditis is likely to be even higher.
1
2
3
According to the study:
[A]s a passive system, VAERS data are subject to reporting biases in that both underreporting and overreporting are possible. Given the high verification rate of reports of myocarditis to VAERS after mRNA-based COVID-19 vaccination, underreporting is more likely. Therefore, the actual rates of myocarditis per million doses of vaccine are likely higher than estimated.2
The study, which was published on the
JAMA Network
on Jan. 25, 2022, evaluated the effects of Pfizer/BioNTech's experimental BNT162b2 ("Comirnaty") product and Moderna/NIAID's experimental mRNA-1273 ("Spikevax") using VAERS data collected from December 2020 through August 2021. A total of 1,626 cases of myocarditis were reviewed. Eighty-two percent of these cases were among males and the median age was 21 years old.
1
2
3
The median time for the onset of myocarditis symptoms after vaccination was two days and 90 percent of the symptoms occurred within seven days after the second dose of the shot. The rates of myocarditis cases were highest (one in 9,500) after the second dose in adolescent males 16-17 years old and second highest (one in 14,000) in adolescent males 12-15 years old.
1
2
3
4
The typical symptoms of myocarditis include:
Chest pain

Rapid or irregular heartbeat (arrhythmias)

Shortness of breath, at rest or during activity

Fluid buildup with swelling of the legs, ankles and feet

Fatigue

Other signs and symptoms of a viral infection such as a headache, body aches, joint pain, fever, a sore throat or diarrhea4

"Sometimes, myocarditis symptoms may be similar to a heart attack," states the Mayo Clinic.
5
Long-Term Prognosis of Patients Suffering Myocarditis Following COVID Shots Unknown
The study found that about 96 percent of those who came down with myocarditis after COVID-19 vaccination were hospitalized. Most of the patients developing myocarditis were treated with nonsteroidal anti-inflammatory drugs and approximately 87 percent them reportedly experienced resolution of their symptoms by the time they were discharged from the hospital.
3
However, it is unclear whether these individuals, who appear to have recovered, will suffer any long-term health effects. The study noted:
The CDC has started an active follow-up surveillance in adolescents and young adults to assess the health and functional status and cardiac outcomes at 3 to 6 months in probable and confirmed cases of myocarditis reported to VAERS after COVID-19 vaccination.2
As a precautionary measure, the study researchers cited guidelines from the American Heart Association (AHA) and the American College of Cardiology (ACC) advising that myocarditis patients should "refrain from competitive sports" for three to six months and that "documentation of a normal electrocardiogram result, ambulatory rhythm monitoring, and an exercise test should be obtained prior to resumption of sports." Both the AHA and ACC recommend that those who have developed myocarditis after getting an mRNA COVID biologic should "defer" further doses of the product. They add that further doses "may be considered in select circumstances."
2
3
6
CDC Study Findings of COVID Shot-Related Myocarditis Risk Consistent With Other Studies
Cardiologist Biykem Bozkurt, MD, PhD, who has extensively researched the association between the mRNA COVID biologics and myocarditis, believes the latest CDC myocarditis study confirms previous similar studies by the federal health agency and others regarding the higher risk of the heart condition in adolescent males boys and young men after the second dose of the shots.
1
7
8
9
10
11
The CDC study also reinforces data from an Israeli study reported on Jan. 26, 2022 regarding the increased rate of myocarditis in adolescent males 12-15 years old after receiving Pfizer/BioNTech's BNT162b2 biologic. The Israeli study, based on data from Israel's Health Ministry, found that myocarditis occurred in one out of 12,361 boys within a week after getting the second dose of the shot.
12
13
---
If you would like to receive an e-mail notice of the most recent articles published in The Vaccine Reaction each week, click here.
Click here to view References:
  ACC, AHA, American College of Cardiology, American Heart Association, BioNTech, Biykem Bozkurt, BNT162b2, CDC, Centers for Disease Control and Prevention, Comirnaty, COVID-19, heart muscle inflammation, Israel, Israeli Health Ministry, JAMA Network, Marco Cáceres, messenger RNA, Moderna, mRNA, mRNA-1273, myocarditis, National Vaccine Information Center, NIAID, NVIC, Pfizer, Spikevax, The Vaccine Reaction, Vaccine Adverse Event Reporting System, VAERS
https://thevaccinereaction.org/2022/01/myocarditis-risk-following-mrna-covid-shots-may-be-far-higher-than-previously-estimated/
Thanks to: https://thevaccinereaction.org