Epic Remix Deleted By Twitter Exposes Great Reset Technocrats
Date: February 23, 2022Author: Nwo Report   
Download and share this illuminating remix before Big Tech deletes it again!
Source:
NwoReportA powerful remix that's reportedly been deleted by Twitter exposes the planners of the Great Reset agenda, namely World Economic Forum founder Klaus Schwab outlining how his organization penetrated governments to implement an ambitious plot to radically curtail freedoms and civil rights to introduce the New World Order.
Epic Remix Deleted By Twitter Exposes Great Reset Technocrats
Kyle Kashuv
@KyleKashuv
Twitter pulled down this video. It would be a shame if even more people saw it now.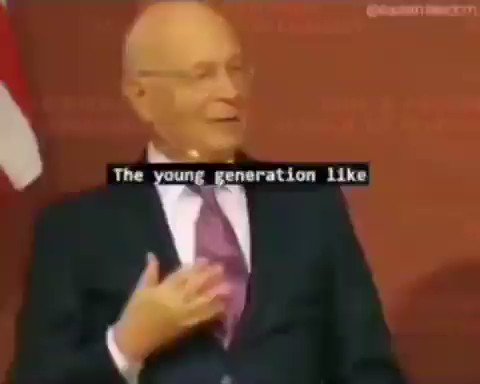 5:17 PM · Feb 22, 2022
Don't miss this powerful Greg Reese report detailing how the WEF will implement the Great Reset with vaccine passports, more centralized government control, and mass manipulation of information.
VIDEO:
https://battleplan.news/watch?id=604bb8502659533ff1498f51
https://nworeport.me/2022/02/23/epic-remix-deleted-by-twitter-exposes-great-reset-technocrats/
Thanks to: https://nworeport.me