Melinda Gates Unloads on Globalist Husband Bill Gates: He Had Multiple Affairs…His "Abhorrent" Meetings with Jeffrey Epstein Was Last Straw…Pedophile Jeffrey Epstein "was evil personified" [VIDEO]
Date: March 6, 2022Author: Nwo Report  
Source:
 Patty McMurray 
Melinda Gates appeared on CBS This Morning with Gayle King to discuss her divorce from her Microsoft founder and billionaire husband, Bill Gates. During her interview, she told King, "I did not like that he'd had meetings with Jeffrey Epstein." She explained how she met Epstein one time because she wanted to "see who this man was." "I regretted it from the second I stepped in the door. He was abhorrent. He was evil personified." After meeting him, Melinda told King that she "made it very clear" to her husband "how I felt about him [Epstein]."
Gates told Kint that there wasn't only one but several factors that led to her decision to divorce one of the wealthiest men in the world after 27 years of marriage.
"I did not like that he had meetings with Jeffrey Epstein, no. I made that clear to him," Gates told King.
In a statement to CBS, Bill said that "Meeting with Epstein was a mistake that I regret deeply. It was a substantial error in judgment."
GlockTopickz
@Glock_Topickz
Melinda Gates says Bill's relationship with Jeffrey Epstein was one of the many reasons they got divorced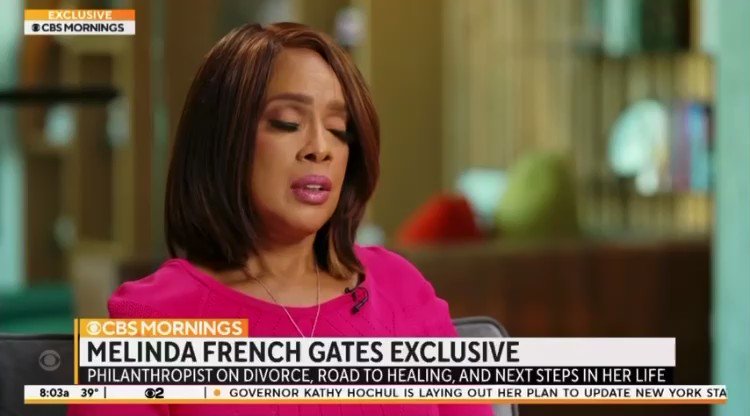 11:35 AM · Mar 3, 2022
Vanity Fair reports – Melinda also spoke openly about her ex-husband's affair with a staffer 20 years ago, which a spokesperson for the Microsoft co-founder confirmed in May 2021. "I certainly believe in forgiveness, so I thought we had worked through some of that," she confessed. "It wasn't one moment or one specific thing that happened. There just came a point in time where there was enough there where I realized it just wasn't healthy, and I couldn't trust what we had." When asked by King if there were other affairs over the course of their marriage, the co-chair of the Bill & Melinda Gates Foundation replied, "Those are questions Bill needs to answer."
She went on to say that she "never thought" she would get divorced, but their relationship devolved to a point where she felt she could no longer carry on. "Unfortunately, I felt like I needed to take a different path," she said. "We knew that when the divorce was going to be a surprise people, and I felt bad about that. I don't question myself now. Not at all. I gave every single piece of myself to this marriage. I was committed to this marriage from the day we got engaged and until the day I got out of it."
https://nworeport.me/2022/03/06/melinda-gates-unloads-on-globalist-husband-bill-gates-he-had-multiple-affairs-his-abhorrent-meetings-with-jeffrey-epstein-was-last-straw-pedophile-jeffrey-epstein-was-e/
Thanks to: https://nworeport.me