Ancient tombs unearthed beneath Notre-Dame cathedral
March 16, 2022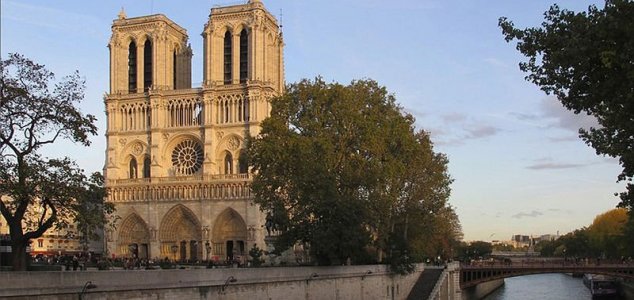 Notre-Dame cathedral before the fire. Image Credit: CC BY-SA 3.0 Gilbert Bochenek
The discovery, which dates back to the 14th-Century, has been described as 'remarkable'.
When the news broke that the iconic Parisian cathedral had become shrouded in flames back in 2019, countries around the world united in expressing their sadness and dismay.
Fortunately, through the fearless efforts of the city's firefighters, the historic building was eventually saved, however the damage caused by the fire will still take many years to repair.
On the plus side, archaeologists have been making some interesting discoveries on the grounds of the cathedral during preparations for the repairs, including the recent unearthing of several tombs dating back to the 14th-Century which were found at the foundations of the cathedral's iconic spire. 
Among the tombs was a "completely preserved, human-shaped sarcophagus made of lead" which would have likely been used to inter a senior dignitary at around the time of the cathedral's original construction.
By peering inside the coffin using a tiny camera, it was possible to determine that the remains inside were well preserved and bore indications that this person was a prominent religious leader.
Other things were found too, including elements of painted sculptures beneath the floor level.
Experts have dubbed the discoveries to be "of remarkable scientific quality."
https://youtu.be/CnOJorQSyaI
https://www.unexplained-mysteries.com/news/356255/ancient-tombs-unearthed-beneath-notre-dame-cathedral
Thanks to: https://www.unexplained-mysteries.com