FDA Releases First Set of Pfizer COVID-19 Shot Safety Data
Carolyn Hendler, JD
Published March 21, 2022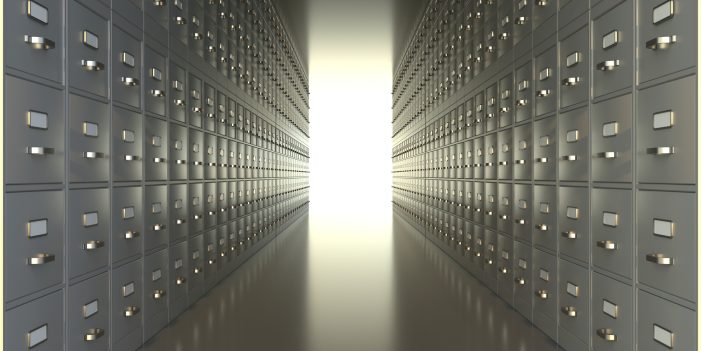 By the end of February 2021, there had been 1,291 reports of adverse events as a result of Pfizer/BioNTech's experimental messenger RNA (mRNA) BNT162b2 biologic (also known as "Comirnaty"). The long list of adverse events associated with receipt of BNT162b2 shots were listed as an appendix to a 38-page report reluctantly released by the U.S. Food and Drug Administration (FDA) and Pfizer on Mar. 1, 2022.
1
2
Pfizer was forced to release documents from their clinical trials of the BNT162b2 biologic to the public after a group of scientists and researchers sued the FDA under the Freedom of Information Act (FOIA). The FDA requested that data related to the licensing of BNT162b2 be kept under seal for 75 years and not released until the year 2096.
3
However, on Jan. 7, U.S. District Judge Mark Pitman in Fort Worth, Texas ordered that the release of the approximately 450,000 page document be expedited and made available to the public within about eight months.
4
The FDA was ordered to release 55,000 pages a month allowing the public to have access to all of the licensing documents by the end of September 2022.
5
Judge Pitman stated:
Here, the Court recognizes the "unduly burdensome" challenges that this FOIA request may present to the FDA. See generally ECF Nos. 23, 30, 34. But, as expressed at the scheduling conference, there may not be a "more important issue at the Food and Drug Administration… than the pandemic, the Pfizer vaccine, getting every American vaccinated, [and] making sure that the American public is assured that this was not [] rush[ed] on behalf of the United States.6
More Than 35 Types of Serious Adverse Events Reported After Pfizer COVID Shots
The extensive list of side effects resulting from BNT162b2 cover nine pages of the released documents and include acute kidney injury, brain stem embolism, brain stem thrombosis, central nervous system vasculitis, death neonatal, deep vein thrombosis, cardiac arrest, cardiac failure, cardiac ventricular thrombosis, cardiogenic shock, generalized tonic-clonic seizure, uterine rupture, vitiligo, demyelinating polyneuropathy, Guillain-Barré syndrome, herpes zoster reactivation, multi-system inflammatory syndrome in children, myocarditis, neonatal seizure, rheumatoid arthritis, temporal lobe epilepsy, acute respiratory failure, multiple organ dysfunction syndrome, multiple sclerosis, narcolepsy, pediatric autoimmune neuropsychiatric disorders associated with streptococcal infection, postural orthostatic tachycardia syndrome, type 1 diabetes, juvenile myoclonic epilepsy, liver injury, low birth weight, foaming at mouth, epileptic psychosis, facial paralysis, fetal distress syndrome, gastrointestinal amyloidosis and stillbirth among many other reactions.
7
8
9
The number of doses of BNT162b2 shipped worldwide was redacted and it was not noted how many people received the vaccine during the reported time period. 42,086 case reports were filed during this time, of which 25,379 were medically confirmed and 16,707 were not medically confirmed out of 158,893 events, and 29,914 reports were filed by women and 9,182 reports were filed by men. The case outcomes show that 19,582 had recovered or were in the process of recovering; 520 recovered but had a condition resulting from the adverse event; 11,361 had not recovered, and the adverse event proved fatal in 1,223 cases. The Appendix lists the 1,291 adverse reactions that were reported by recipients after receiving BNT162b2.
10
Pfizer's COVID Shot Adverse Event Data Corroborates VAERS Data
Pfizer's admission of the 1,291 reported side effects from the trials on BNT162b2 appears to corroborate the content of adverse event reports filed with the Vaccine Adverse Events Reporting System (VAERS). The Mar. 4 release of VAERS data shows 140,542 cases of serious injury to recipients of BNT162b2. VAERS shows that, as a result of the shot, there were 1,9421 adverse reactions that were life threatening; 94184 hospitalizations; 33,376 cases where the recipient was disabled by the shot, and 16,475 deaths.
11
While the legal action requiring the FDA to expedite the release of the Pfizer data made national headlines, the documents that were released including the 1,291 adverse reactions to the vaccine was conspicuously absent from the news.  It does not appear that even one legacy news source published a story that mentioned the significant BNT162b2 adverse event data dump from Pfizer, which included an admission of a nine-page list of serious adverse events reported post vaccination.
---
If you would like to receive an e-mail notice of the most recent articles published in The Vaccine Reaction each week, click here.
Click here to view References:
https://thevaccinereaction.org/2022/03/fda-releases-first-set-of-pfizer-covid-19-shot-safety-data/
Thanks to: https://thevaccinereaction.org