Chinese Police Forcing Residents Out of Their Homes To Build More COVID Isolation Facilities
19 Apr 2022 Ryan DeLarme Leave a comment
Alicia Powe
Published April 18, 2022
Chinese authorities are deploying police officers to remove residents from their homes to turn the residential buildings into COVID-19 isolation sites in an effort to enforce the nation's "zero COVID" policy.
!n video footage shared on social media, Chinese law enforcement officials in hazmat suits are seen scuffling with outraged residents after they were forced to surrender their homes
Inconvenient Truths by Jennifer Zeng 曾錚真言
@JenniferZeng15
Forced eviction in #Shanghai, the #CCP needs their homes as #COVID19 #quarantine site. #CCPChina #CCPVirus English titles added. (I tweeted this before without English subtitles) 能聽懂的地方都加了英文字幕了。這些人給弄到哪裏去了,有誰知道嗎? #上海 #中共病毒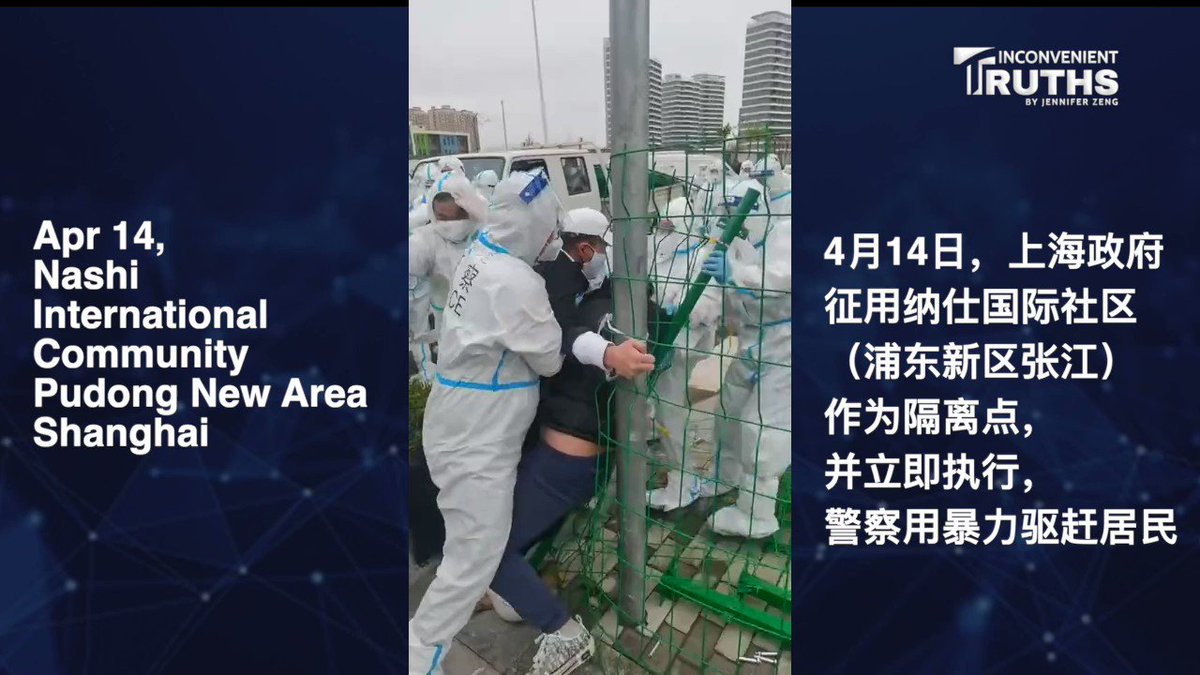 1:58 PM · Apr 14, 2022
Authorities began the forced evictions on in Shanghai on Thursday, the Guardian reports.
"Authorities began ordering 39 households in one housing complex to move so that patients with Covid could be housed there 'in order to meet the needs of epidemic prevention and control,' as government officials rush to construct tens of thousands of beds to house patients with Covid," the publication notes. "China's internet censors quickly stepped in to scrub evidence of the clash from Chinese social media sites – as they did with several other videos that have appeared over the last few weeks – with search results for the name of the apartment complex disappearing from Weibo by Friday morning."
https://youtu.be/VAyEemrAvfo
Angry residents in Shanghai are heard crying and screaming at law enforcement officials after being evicted from their homes.
Police in retaliation begin beating and arresting the demonstrators before hauling them into trucks in footage published by Chinese journalist Jennifer Zeng, who regularly documents the inhumane conditions in China.

Jennifer Zeng 曾錚
@jenniferatntd
"The police beat people up!" This is how the forceful eviction at Nashi International Community in #Shanghai begins today. Residents are evicted so that the buildings can be used as #qurantine sites for #COVID19. #CCPChina #CCPVirus 4月14日,#上海 纳什国际社区抓人的開始 #中共病毒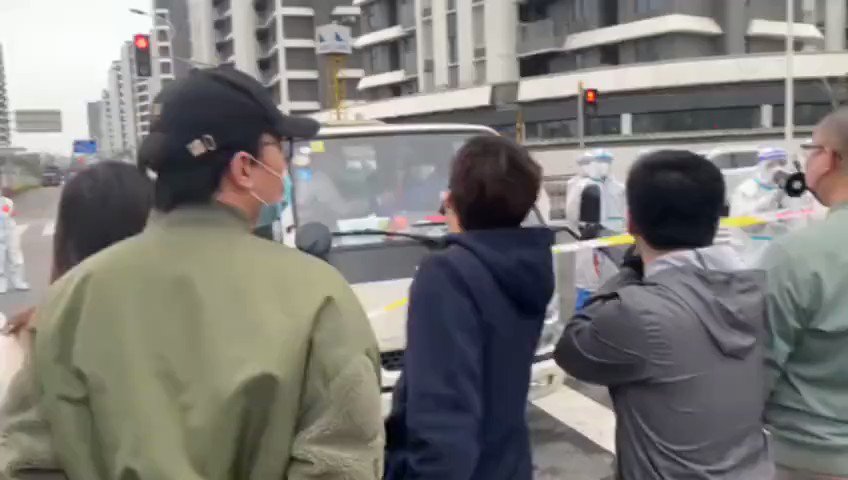 12:41 PM · Apr 14, 2022
MORE HERE: https://undergroundnewswire.news/2022/04/19/chinese-police-forcing-residents-out-of-their-homes-to-build-more-covid-isolation-facilities/
Thanks to: https://undergroundnewswire.news