Videos: Crowd Gathers at US Supreme Court After Bombshell Leak Reveals Possible Roe v Wade Overturn
Date: May 3, 2022Author: Nwo Report  
Source:
Sputnik
Earlier, Politico published a draft opinion allegedly distributed among Supreme Court justices that implies a majority of them supported overturning the 1973 case Roe v. Wade, which legalized abortion in the US.
It remains unclear, however, whether the draft has undergone any changes since being circulated in February.
Dozens of people gathered outside the US Supreme Court in Washington, DC, late Monday to protest after a report leaked an alleged draft of a majority opinion in which some justices agreed the landmark Roe v Wade decision was "egregiously wrong."
According to estimates by local reporters and eyewitnesses, there are currently over 300 people on the square, with some of them carrying signs and candles. Footage of the crowd shows them standing behind a fence that had been installed shortly after the Politico story broke the airwaves.
According to a DC Examiner reporter, people began to gather around 10 p.m. local time, and the general atmosphere among those near the federal building was "extremely somber and almost silent."

David Kaplan
@DKaplanFox5DC
Small crowd has gathered outside SCOTUS. Not saying much. Just standing quietly. #Fox5DC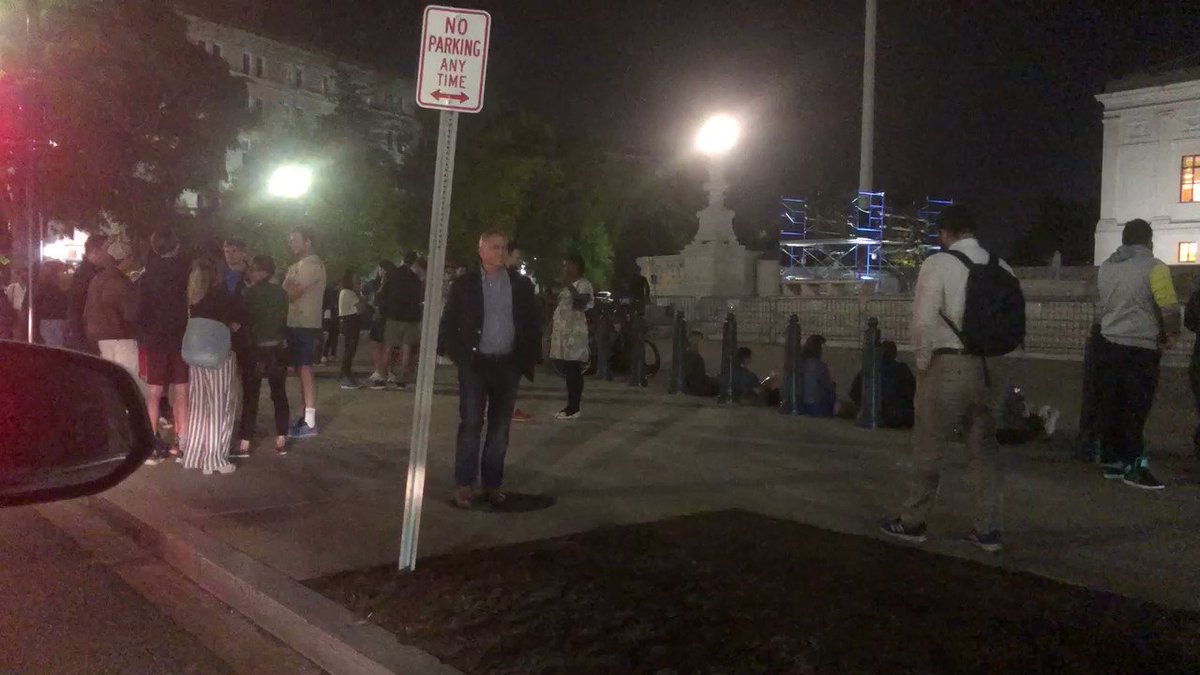 9:13 PM · May 2, 2022
Read the full conversation on Twitter
MORE HERE: https://nworeport.me/2022/05/03/videos-crowd-gathers-at-us-supreme-court-after-bombshell-leak-reveals-possible-roe-v-wade-overturn/
Thanks to: https://nworeport.me