India Bans Forced Vaccinations and The Vaccine Mandate
Posted on May 5, 2022Vaccines
By Keean Bexte
In India, the Supreme Court just banned forced vaccines and the vaccine mandate, stating it violates section 21 of their constitution that protects individuals' bodily integrity and personal autonomy.
Judge Rao stated that:
"With respect to the infringement of bodily integrity and personal autonomy of an individual considered in the light of vaccines and other public health measures introduced to deal with the Covid-19 pandemic, we are of the opinion that 
bodily integrity is protected under Article 21 of the Constitution and no individual can be forced to be vaccinated." 
[Emphasis added]
"Further, personal autonomy of an individual, which is a recognized facet of the protections guaranteed under Article 21, encompasses the right to refuse to undergo any medical treatment in the sphere of individual health."

Kulvinder Kaur MD
@dockaurG
May 2, 2022: India's Supreme Court ruled to uphold informed consent without any form of coercion and ordered disclosure of all vaccine trial data "Supreme Court underlined that bodily autonomy and integrity are protected under Article 21 of Constitution"
indiatvnews.com
No restrictions on unvaccinated individuals; no one can be forced to take jab: Supreme Court
A bench of Justices L Nageswara Rao and BR Gavai said bodily autonomy and integrity are protected under Article 21 of the Constitution.
12:59 PM · May 3, 2022
Beyond banning forced inoculations, the bench ruled that proportionate restrictions on personal freedoms can be justified.
However, given that the data currently shows the risk of transmission from unvaccinated people is "almost on par with that from vaccinated persons," they suggested all restrictions on unvaccinated individuals be lifted.
Further, the court ruled that data on adverse effects caused by the vaccine be immediately made public by the Union of India.
Take Control of Your Family's Health — Immune System Support Kit (Ad)
India made headlines last year when it refused to offer a liability shield to Pfizer or Moderna, unlike countries such as Canada — which still has a federal vaccine mandate and a ban on the unvaccinated for travel. As such, no contract was signed between India's authorities and these vaccine manufacturers. Instead, India relied on their own domestically produced vaccines.
Pfizer infamously wanted to hide their COVID trial-related data for seventy-five years but was forced by a court order to release it. As their data dumps are being made publicly available bit by bit, public outrage continues to grow.

Rep. Marjorie Taylor Greene
@RepMTG
Reportedly 1,223 people died during Pfizer's post authorization adverse events report. Congress must pass my bill, HR 7308 Justice for Vaccine Victims Act of 2022 to investigate all VAERS Covid vaccine reports & remove liability protections to allow people to seek damages.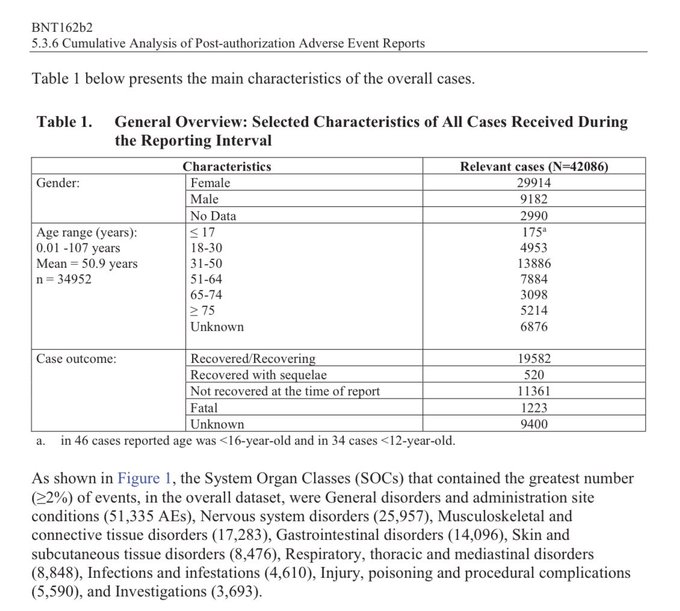 3:20 PM · May 3, 2022
https://www.naturalblaze.com/2022/05/india-bans-forced-vaccinations-and-the-vaccine-mandate.html
Thanks to: https://www.naturalblaze.com