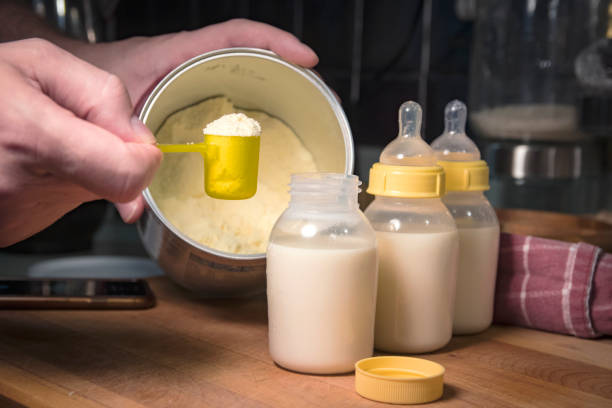 Baby formula factory Abbott and FDA reach agreement to restart production
The plant did not take responsibility for the infants' sickness
Abbott Nutrition on Monday said it reached an agreement with the Food and Drug Administration to restart production at its largest U.S. factory as the nation faces a formula shortage related to the plant's closure.
"We look forward to working with the FDA to quickly and safely re-open the facility," Abbott CEO Robert Ford said in a press release. "We know millions of parents and caregivers depend on us and we're deeply sorry that our voluntary recall worsened the nationwide formula shortage."
With FDA approval, Abbott could start production at its Sturgis, Mich., plant within two weeks and ship formula to grocery store shelves within six to eight weeks from that point.
The plant shut down earlier this year after four infants became sick, two of whom died, after consuming formula from the Michigan plant.
"After a thorough investigation by FDA, Centers for Disease Control and Prevention (CDC) and Abbott, and review of all available data, there is no conclusive evidence to link Abbott's formulas to these infant illnesses," the company stressed.   
Just the News reported that the Biden FDA was aware of potential issues at the Michigan factory in the Fall but failed to act for months. The agency on Monday launched a probe into the agency's slow response.
https://justthenews.com/politics-policy/health/baby-formula-factory-abbott-and-fda-reach-agreement-restart-production?utm_source=breaking&utm_medium=email&utm_campaign=newsletter
Thanks to: https://justthenews.com