Biden Health Secretary Says He Knew About Baby Formula Crisis Last Year
Date: May 17, 2022Author: Nwo Report
Formula shortage continues either through sheer incompetency, or intentional planning.
Posted BY:
Infowars.comThe Biden administration is working to resolve an unprecedented baby formula shortage they claim no one could have seen coming.
In a Monday interview with CNN, however, Health and Human Services Secretary Xavier Becerra admitted the federal government's been aware of the shortage as early as last year.
RNC Research
@RNCResearch
CNN: "You are satisfied with the government's response throughout [the baby formula shortage]?" HHS Sec. Xavier Becerra: "FDA has kept me apprised of this from LAST YEAR. We have been moving as quickly as we can"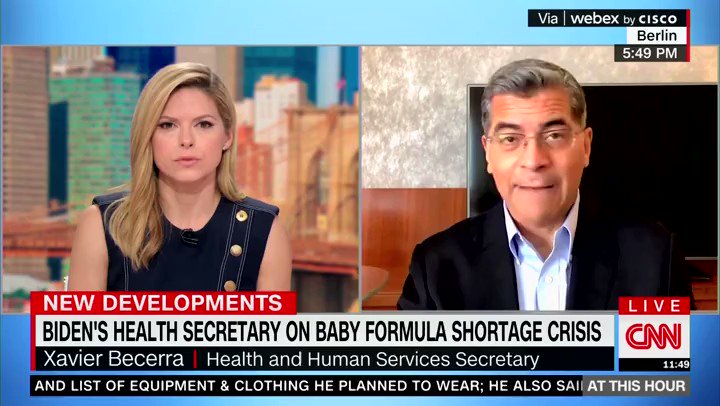 11:32 AM · May 16, 2022
Asked if the administration should have moved sooner on the issue, Biden responded, "If we'd been better mind readers, I guess we could have."
On Monday, the FDA released a fact sheet informing families how to address the formula shortage, including phone numbers to various resources, however CNN reports when a reporter attempted to call some of the numbers listed, "the exercise resulted in apologetic customer service representatives, one hold time that lasted well over an hour and serious challenges in finding baby formula through some of the main suggestions listed on the new HHS website."
At this point as everyone is now well aware of the issue, the shortage is continuing either through sheer incompetency, or intentional planning.
https://nworeport.me/2022/05/17/biden-health-secretary-says-he-knew-about-baby-formula-crisis-last-year/
Thanks to: https://nworeport.me