Why Did The Biden Administration Just Purchase 13 Million Doses Of Monkeypox Vaccines?
Date: May 20, 2022Author: Nwo Report
The jabs also work to fight smallpox, a disease Bill Gates warned might be released by bioterrorists
Posted BY:
Kelen McBreen
Just as news of the first monkeypox case found in the U.S. broke, the Biden administration ordered 13 million doses of a vaccine that protects against both monkeypox and smallpox.
Following a monkeypox outbreak in the UK, a case allegedly found in Massachusetts marked the first known person to be infected in the States.
The company producing the vaccine, Bavarian Nordic, has received a $299 million contract from the US government.
Harrison Smith broke down the purchase in the Thursday edition of "The American Journal."
Called Jynneos vaccines, the first doses are expected to be manufactured by next year with more being produced in 2024 and 2025.
Interestingly, German Health Minister Karl Lauterbach announced during Thursday's G7 conference in Berlin that a new exercise will soon take place to prepare for a hypothetical "smallpox pandemic resulting from a leopard bite."

Disclose.tv
@disclosetv
NOW - German health minister Lauterbach at G7 meeting: "We will do a very realistic exercise in which a smallpox pandemic results from a leopard bite."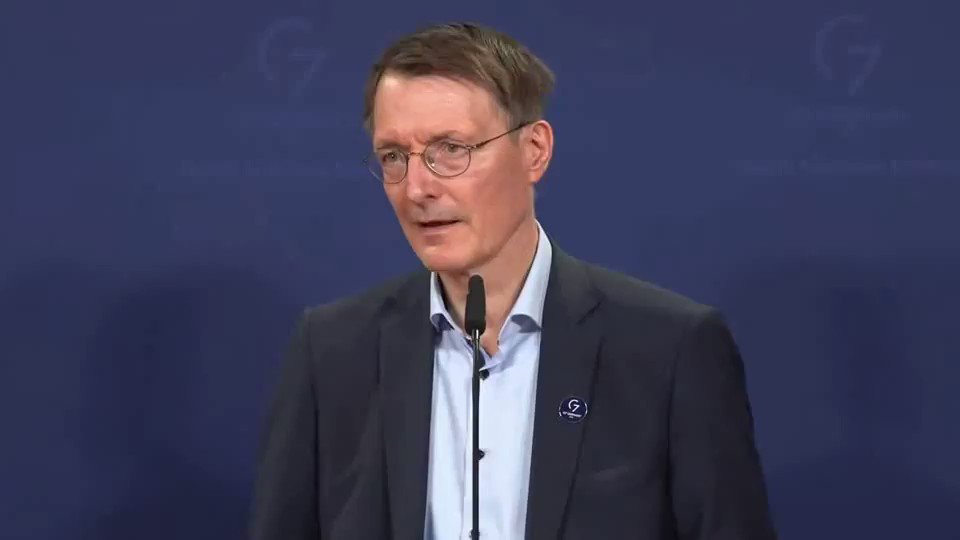 9:57 AM · May 19, 2022
It's also strange that Bill Gates warned in November of 2021 about the potential of bioterrorists releasing smallpox at airports and called for a World Health Organization task force to be created and heavily funded.
In June, the FDA approved Tembexa (brincidofovir) to treat smallpox.
According to the FDA website, "Although the World Health Organization 
declared smallpox, a contagious and sometimes fatal infectious disease, eradicated in 1980
, there have been longstanding concerns that the virus that causes smallpox, the variola virus, 
could be used as a bioweapon.
"
On Thursday, a Pfizer-owned company cashed in on a smallpox/monkeypox drug being approved by the FDA, as reported by investigative journalist Jordan Schachtel.
Jordan Schachtel @ dossier.substack.com
@JordanSchachtel
In 2019, a company called SIGA Technologies announced a promotion agreement for TPOXX, its smallpox/monkeypox drug, with Meridian Medical Technologies. Guess who owns Meridian? Pfizer. Today, the FDA approved SIGA's drug. Pfizer scores again.
biospace.com
SIGA Receives Approval from the FDA for Intravenous (IV) Formulation of TPOXX
(tecovirimat)- FDA...
SIGA Technologies, Inc. (SIGA) (NASDAQ: SIGA), a commercial-stage pharmaceutical company focused on the health security market, today announced that the U.S. Food and Drug Administration (FDA)...
3:29 PM · May 19, 2022
https://nworeport.me/2022/05/20/why-did-the-biden-administration-just-purchase-13-million-doses-of-monkeypox-vaccines/
Thanks to: https://nworeport.me