Elon Musk Is Not a Renegade Outsider – He's a Massive Pentagon Contractor
Posted on May 31, 2022
Alan McLeod
MPN News
AUSTIN, TEXAS – Elon Musk's proposed takeover of Twitter has ruffled many feathers among professional commentators. "Musk is the wrong leader for Twitter's vital mission," read one
Bloomberg
headline. The network also insisted, "Nothing in the Tesla CEO's track record suggests he will be a careful steward of an important media property." "Elon Musk is the last person who should take over Twitter," wrote Max Boot in
The Washington Post
, explaining that "[h]e seems to believe that on social media anything goes. For democracy to survive, we need more content moderation, not less." The irony of outlets owned by Michael Bloomberg and Jeff Bezos warning of the dangers of permitting a billionaire oligarch to control our media was barely commented upon.
Added to this, a host of celebrities publicly left the social media platform in protest against the proposed $44 billion purchase. This only seemed to confirm to many free speech-minded individuals that the South African billionaire was a renegade outsider on a mission to save the internet from authoritarian elite control (despite the fact that he is borrowing money from the governments of Qatar and Saudi Arabia in order to do so).
Musk has deliberately cultivated this image of himself: a real life Tony Stark figure who thinks for himself and is not part of the established order. But behind this carefully constructed façade, Musk is intimately connected to the U.S. national security state, serving as one of its most important business partners. Elon, in short, is no threat to the powerful, entrenched elite: he is one of them.
To Ukraine, with love
Musk, whose estimated $230 billion fortune is more than twice the gross domestic product of Ukraine, has garnered a great deal of positive publicity for donating thousands of Starlink terminals to the country, helping its people come back online after fighting downed the internet in much of the country. Starlink is an internet service allowing those with terminals to connect to one of over 2,400 small satellites in low Earth orbit. Many of these satellites were launched by Musk's SpaceX technologies company.
However, it soon transpired that there is far more than meets the eye with Musk's extraordinary "donation." In fact, the U.S. government quietly paid SpaceX top dollar to send their inventory to the warzone. USAID – a government anti-insurgency agency that has regularly functioned as a regime-change organization – is known to have put up the cash to purchase and deliver at least 1,330 of the terminals.
Starlink is not a mass-market solution. Each terminal – which is, in effect, a tiny, portable satellite dish – has a markedly limited range, and is useful only in hyper-local situations. Mykhailo Fedorov, Ukraine's Minister of Digital Transformation, estimated that the 10,000 Starlink terminals were allowing around 150,000 people to stay online.
Such a small number of people using the devices raises eyebrows. Who is important enough to be given such a device? Surely only high-value individuals such as spies or military operatives. That the Starlinks are serving a military purpose is now beyond clear. Indeed, in a matter of weeks, Starlink has become a cornerstone of the Ukrainian military, allowing it to continue to target Russian forces via drones and other high-tech machinery dependent on an internet connection. One official told
The Times of London
that he "must" use Starlink to target enemy forces via thermal imaging.
"Starlink is what changed the war in Ukraine's favor. Russia went out of its way to blow up all our comms. Now they can't. Starlink works under Katyusha fire, under artillery fire. It even works in Mariupol," one Ukrainian soldier told journalist David Patrikarakos.
David Patrikarakos
@dpatrikarakos
Apr 27, 2022
Replying to @dpatrikarakos
"Chechen soldiers? Ha We call them TikTok soldiers. They're always filming. We found one who was wounded and trying not to fight but take a selfie." "Their job is not to fight but to shoot Russian boy conscripts who don't want to fight. It's Soviet tactics.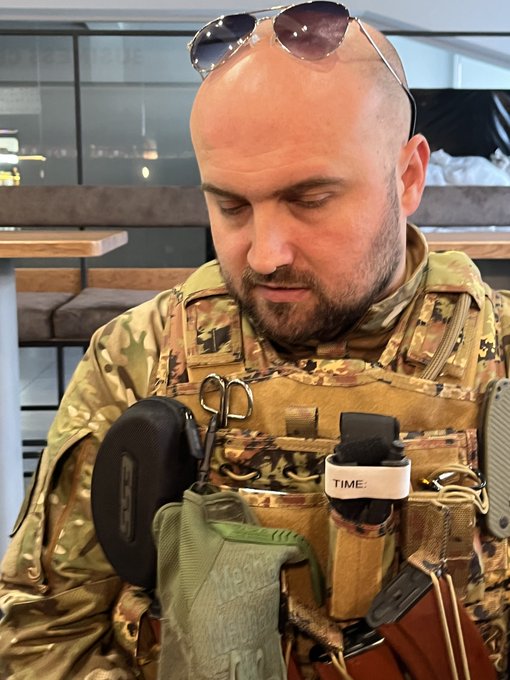 David Patrikarakos
@dpatrikarakos
"I want to say one thing: @elonmusk's Starlink is what changed the war in #Ukraine's favour. #Russia went out of its way to blow up all our comms. Now they can't. Starlink works under Katyusha fire, under artillery fire. It even works in Mariupol."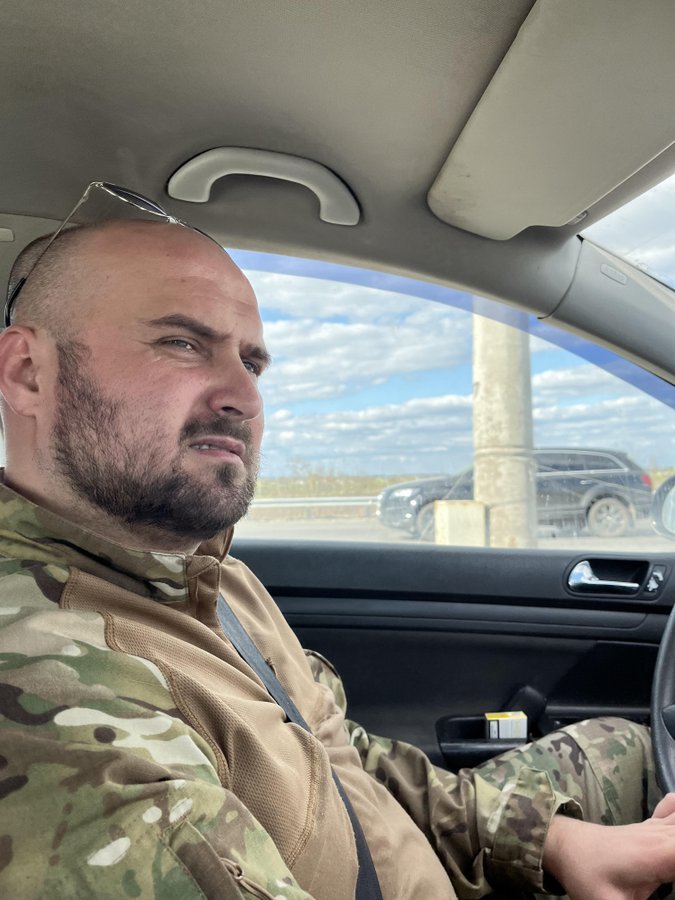 8:12 AM · Apr 27, 2022
Rocketman
Such a statement is bound to get the attention of SpaceX chiefs, who have long profited from their lucrative relationship with the U.S. military. SpaceX relies largely on government contracts, there being almost no civilian demand for many of its products, especially its rocket launches.
Musk's company has been awarded billions of dollars in contracts to launch spy satellites for espionage, drone warfare and other military uses. For example, in 2018, SpaceX was chosen to blast a $500 million Lockheed Martin GPS system into orbit. While Air Force spokesmen played up the civilian benefits of the launch, such as increased accuracy for GPS devices, it is clear that these devices play a key role in global surveillance and ongoing drone wars. SpaceX has also won contracts with the Air Force to deliver its command satellite into orbit, with the Space Development Agency to send tracking devices into space, and with the National Reconnaissance Office (NRO) to launch its spy satellites. These satellites are used by all of the "big five" surveillance agencies, including the CIA and the NSA.
Thus, in today's world, where so much intelligence gathering and target acquisition is done via satellite technology, SpaceX has become every bit as important to the U.S. war machine as more well-known companies like Lockheed Martin and Boeing. Without Musk's company, the U.S. would not be able to carry out such an invasive program of spying and drone warfare around the world. Indeed, China is growing increasingly wary of this power, and is being advised to develop anti-satellite technologies to counter SpaceX's all-seeing eye. Yet Musk himself continues to benefit from a general perception that he is not part of the system.
From its origins in 2002, SpaceX has always been extremely close to the national security state, particularly the CIA. Perhaps the most crucial link is Mike Griffin, who, at the time, was the president and COO of In-Q-Tel, a CIA-funded venture capital firm that seeks to nurture and sponsor new companies that will work with the CIA and other security services, equipping them with cutting edge technology. The "Q" in its name is a reference to "Q" from the James Bond series – a creative inventor who supplies the spy with the latest in futuristic tech.
[…]
Via https://www.mintpressnews.com/elon-musk-not-renegade-outsider-cia-pentagon-contractor/280972/
https://stuartbramhall.wordpress.com/2022/05/31/elon-musk-is-not-a-renegade-outsider-hes-a-massive-pentagon-contractor/
Thanks to: https://stuartbramhall.wordpress.com