Cameras Capture Biden's Cheat Sheet Showing Hilarious Instructions: 'YOU Take YOUR Seat'
By Rusty Weiss
June 24, 2022
Twitter had an absolute field day after a close-up shot of a cheat sheet provided by aides to Joe Biden revealed some hilariously simple directions for the President.
The insanity began with an image that surfaced during a meeting Biden held with wind-industry leaders. That's right, your leader sought out 'wind executives' in the midst of a gas crisis.
The image in question showed that the President had accidentally held up a card prepared by his staff to walk him through the event.
Some of the instructions are comedy gold:
"YOU take YOUR seat."

"YOU give brief comments (2 minutes)."

"YOU thank participants."

"YOU depart."

There's even a first step where President Biden is reminded to "say hello to participants" upon entering the room.
RNC Research
@RNCResearch
 White House instructions to Biden: "YOU take YOUR seat."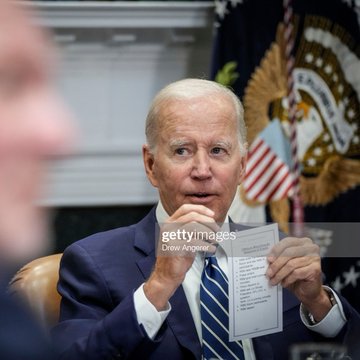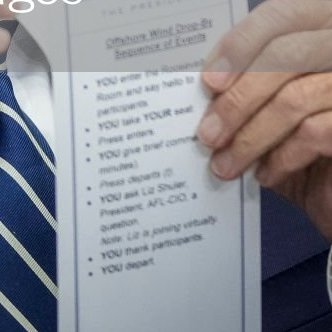 4:36 PM · Jun 23, 2022
MORE HERE: https://thepoliticalinsider.com/cameras-capture-bidens-cheat-sheet-showing-hilarious-instructions-you-take-your-seat/?utm_campaign=TPI06242022BR1&utm_source=criticalimpact&utm_medium=email&source=TPICI
Thanks to: https://thepoliticalinsider.com