RadioShack Resurfaces as Crypto Exchange, Trends on Twitter After WILD Tweets
Date: July 1, 2022Author: Nwo Report 
The 'Shack is Back'
Posted BY:
Frankie Stockes | National File
RadioShack is trending on Twitter after the defunct retailer resurfaced as a cryptocurrency exchange and new ownership took over the Twitter account belonging to the former electronics chain, sending out hundreds of wild tweets in the process.
The more than century-old retailer RadioShack was acquired out of bankruptcy in 2020 by Tai Lopez's Retail Ecommerce Ventures, which has also purchased legacy retailers Pier 1, Stein Mart, and Modell's Sporting Goods in recent years. Though it will do business under the same name and still has an online retail store, the new RadioShack will be quite different from the old one, operating as a cryptocurrency exchange meant to rival popular platforms like Coinbase and Binance. RadioShack is even rolling out a cryptocurrency of its own, $RADIO.
After the takeover, new management took the reins of the old retailer's Twitter account, which consisted mostly of throwback-style posts and retweeted photographs of remaining RadioShack franchises. Suddenly, they totally revamped it and started churning out wild content in an apparently successful attempt to re-enter the public consciousness.
"RadioShack is a thing again," read a meme posted to the retailer's account last August. "You son of a bitch, I'm in," it went on to say.
RadioShack 
@RadioShack
Who's in!? Let us know below  #RadioShack #TheShackIsBack #Meme #MemeMonday #RickAndMorty @RickandMorty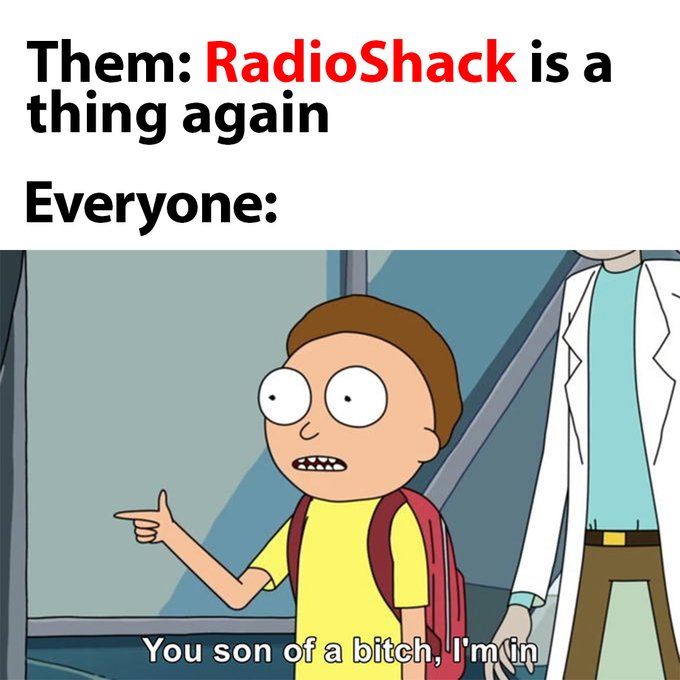 5:15 PM · Aug 30, 2021
After the initial meme was posted, the RadioShack Twitter account was never the same and over the course of several months, they began trolling random Twitter users, as well as fellow corporate accounts with increasingly comical, profane tweets. After generating quite the buzz on social media, RadioShack made it into Twitter's trending section, drumming up corporate media headlines.
RadioShack 
@RadioShack
Made @Newsweek from telling people to sugma nutz. Thanks
newsweek.com
RadioShack, now a crypto swap, trends over profane Tweets
The once ubiquitous electronics store is now a crypto swap. Its verified Twitter account has begun roasting other users in recent days.
5:00 PM · Jun 23, 2022
For roughly a week, RadioShack has bounced in and out of Twitter's trending topics, continuing to troll individual users and other well-known business accounts in the process.
In one of their recent tweets, the RadioShack account mocked a Twitter user apparently upset with the recent 
Roe 
reversal, who says she's "too scared to have sex until menopause" and said she'd instead ordered batteries for her vibrator from RadioShack's online retail store.
RadioShack 
@RadioShack
have fun with your new vibrator batteries rachel, wish i could be there too
Rachᵉᴸ
@meta_rach
Thanks to @RadioShack's 2 day shipping, my Coffeezilla vibrator batteries arrived just in time since now I'm too scared to have sex until menopause!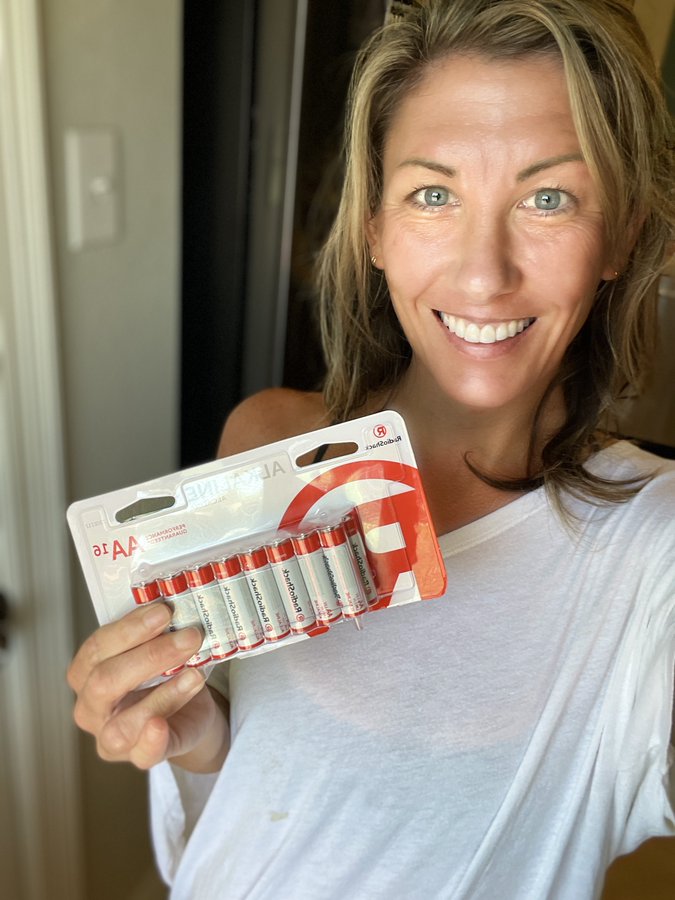 2:48 PM · Jun 25, 2022
In another, they retweeted a meme about punching pedophiles
According to RadioShack's updated website, which features a header declaring that the "SHACK IS BACK," their new cryptocurrency exchange, RadioShack Swap, is now live. The website still deals in electronics and also links visitors to the RadioShack swap webpage, where they can connect their crypto wallet to use the platform.
https://nworeport.me/2022/07/01/radioshack-resurfaces-as-crypto-exchange-trends-on-twitter-after-wild-tweets/
Thanks to: https://nworeport.me