UPDATE: Demolition Crews Level Georgia Guidestones Monument
Date: July 7, 2022Author: Nwo Report
One of the four outer pillars of the monument was reduced to rubble early Wednesday morning.Monument long considered to be edifice to globalist depopulation and world government agenda.
Posted BY:
Adan Salazar
Update: 5:20 PM CT–
New footage shows demolition crews leveling the Georgia Guidestones the same day an explosion partially destroyed the monument.

Swani Files
@SwaniFiles
The remainder of the Georgia Guidestones are being demolished following the mysterious explosion, that destroyed one of the pillars earlier this morning.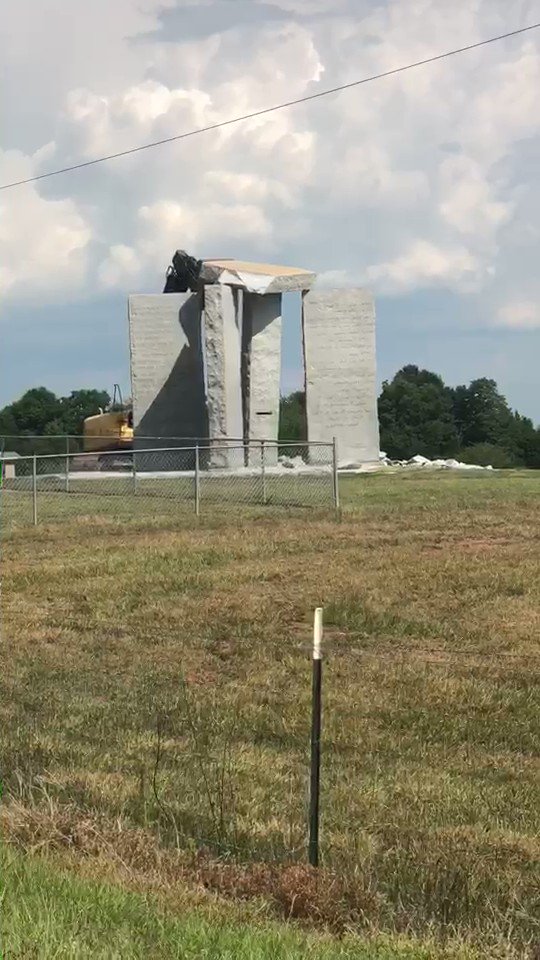 4:45 PM · Jul 6, 2022


Disclose.tv
@disclosetv
NOW - Georgia Guidestones are now completely leveled.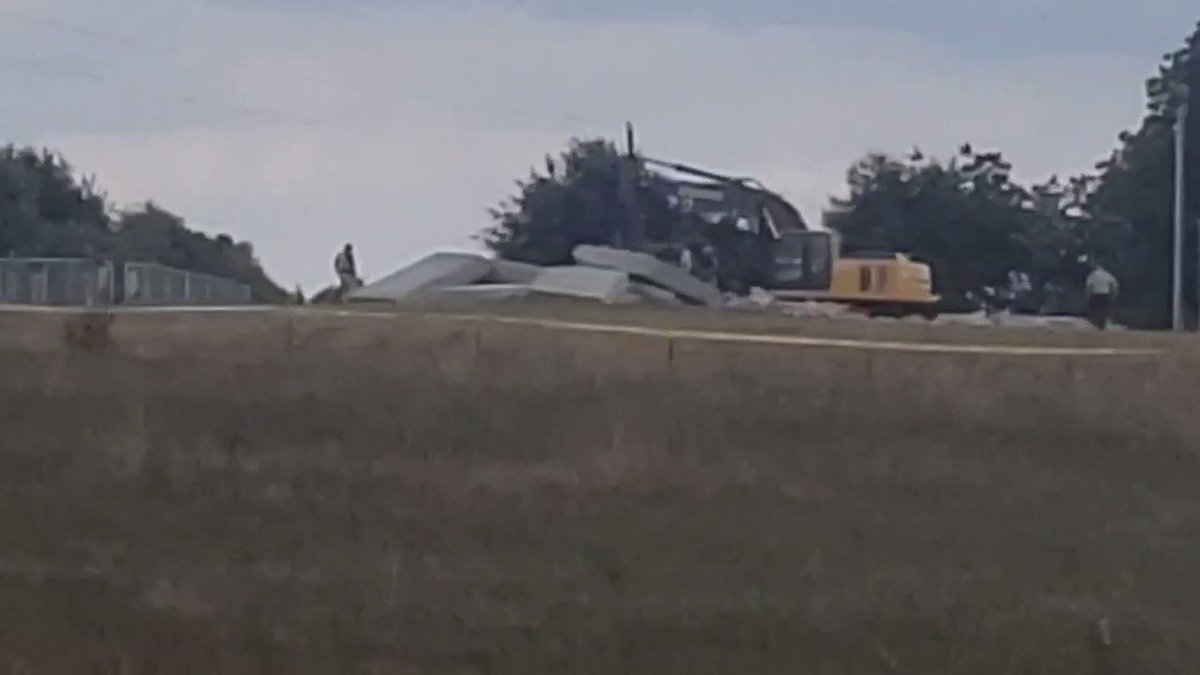 5:10 PM · Jul 6, 2022

Read the full conversation on Twitter
https://nworeport.me/2022/07/07/update-demolition-crews-level-georgia-guidestones-monument//2022/07/07/update-demolition-crews-level-georgia-guidestones-monument/
Thanks to: https://nworeport.me