Woke NASA Cancels Second Attempt of Artemis Launch to the Moon — Another Fuel Leak
Date: September 3, 2022Author: Nwo Report 
Posted BY:
Jim Hoft
Everything is a disaster under the Biden Regime.
NASA was forced to scrub Monday's Artemis launch due to technical issues.
The mega moon rocket failed to launch after an 'unexpected engine issue.'

NASA
@NASA
·
Follow
The launch of #Artemis I is no longer happening today as teams work through an issue with an engine bleed. Teams will continue to gather data, and we will keep you posted on the timing of the next launch attempt. https://blogs.nasa.gov/artemis/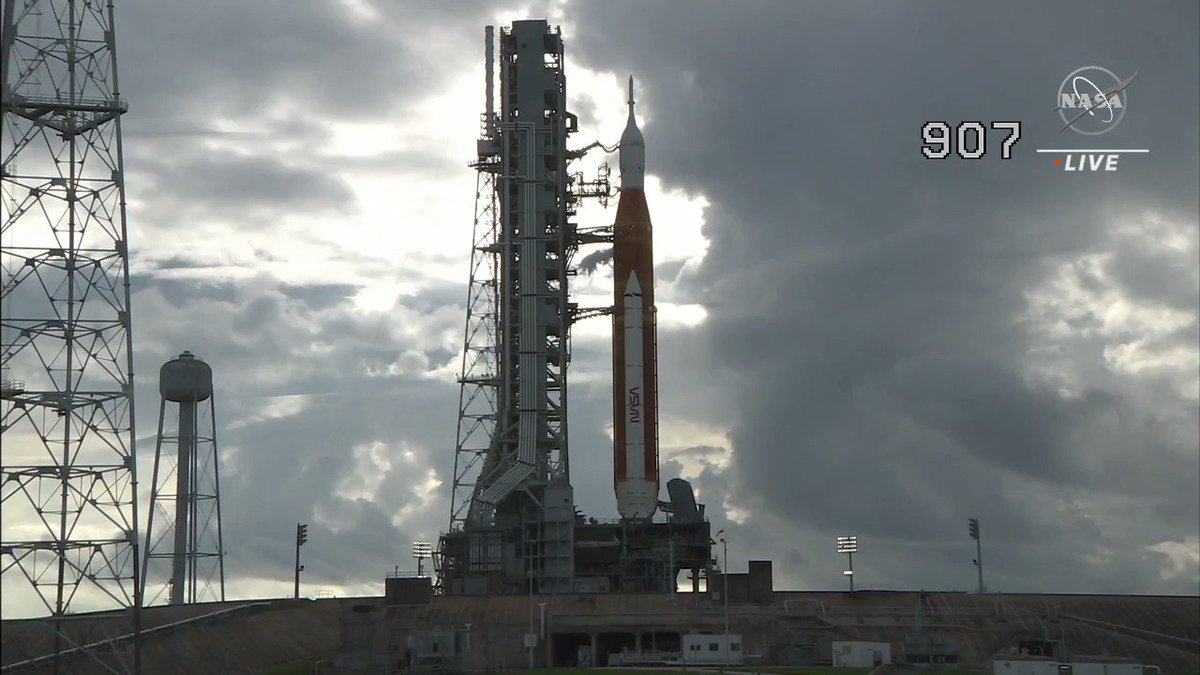 7:44 AM · Aug 29, 2022
"Scrubs are just a part of this program," NASA administrator and Democrat political hack Bill Nelson said following the scrubbed launch of Artemis 1.
"This is a brand-new rocket. It is not going to fly until it is ready," he said.
Democrats have forced NASA to devote a significant amount of time, energy and resource on diversity trainging and racist policy under the current Democrat regime.
NASA his planning on sending Americans to the moon again in 2025.
But they are only looking for women and people of color for the mission.
White men need not apply.
Because color and gender is now more important than knowledge, merit, and expertise.
Now this…NASA canceled the second attempt to launch the Artemis moon rocked on Saturday due to a fuel leak.Seriously?
Market Watch reported:
NASA's new moon rocket sprang another dangerous fuel leak Saturday, forcing launch controllers to call off their second attempt to send a crew capsule into lunar orbit with test dummies.
The first attempt earlier in the week was also marred by escaping hydrogen, but those leaks were elsewhere on the 322-foot (98-meter) rocket, the most powerful ever built by NASA.
Launch director Charlie Blackwell-Thompson and her team tried to plug Saturday's leak the way they did the last time: stopping and restarting the flow of super-cold liquid hydrogen in hopes of removing the gap around a seal in the supply line. They tried that twice, in fact, and also flushed helium through the line. But the leak persisted.
Blackwell-Thompson finally halted the countdown after three to four hours of futile effort.
Earlier Saturday the launch team began loading nearly 1 million gallons of fuel into the 322-foot (98-meter) rocket, the most powerful ever built by NASA. Monday's attempt was halted by a bad engine sensor and leaking fuel
https://nworeport.me/2022/09/03/woke-nasa-cancels-second-attempt-of-artemis-launch-to-the-moon-another-fuel-leak/
Thanks to: https://nworeport.me