THIRD Journalist Died Suddenly and Unexpectedly at Qatar World Cup
Baffling...What could possibly cause this?

Lioness of Judah Ministry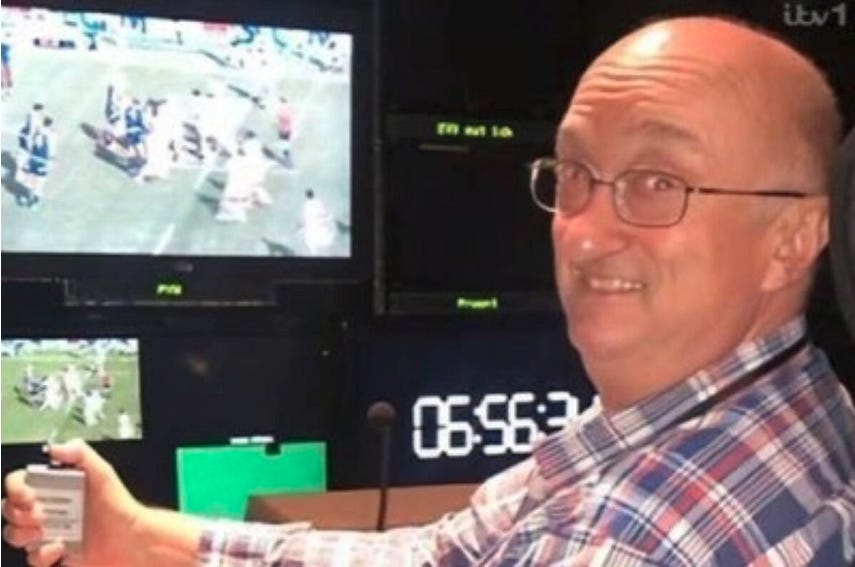 Things getting SHOCKING in QATAR, 3rd journalist CONFIRMED dead ahead of FIFA World CUP Semifinals

On Monday, news broke of the passing away of a third journalist covering the FIFA World Cup 2022 in Qatar. He is ITV Sport's technical director, Roger Pearce and he joins USA's Grant Wahl and Khalid al-Misslam from Qatar. Prior to Wales vs. USA game on November 21, ITV broadcasted the news of his passing.
"We have very sad news to bring you from here in Qatar," said presenter Mark Pougatch. "Our technical director, Roger Pearce, who was here for his eighth World Cup, sadly passed away. Roger was a highly respected figure in the sports broadcasting industry, for ITV he was instrumental in the logistical planning and coverage of the Rugby World Cup, Football World Cup and European Championships," added the presenter. "He always had a smile on his face and left a smile on your face," he said, calling Pearce "professional and extremely popular."
Following reports of two additional deaths on Qatari soil, the news has gained attention. The 65-year-old Pearce started his career as an engineer at Grampian TV and later worked for other ITV channels like TVS and Meridian before beginning to work full-time for the ITV Sports channel in 2001 and rising to the position of technical director in 2008.
FIFA open books of condolence for journalists Khalid al-Misslam, Roger Pearce and Grant Wahl - who all lost their lives while covering the 2022 World Cup - at every stadium in Qatar for media colleagues to pay their respects

FIFA have given World Cup media members the chance to pay their respects to three journalists who died while covering the tournament by opening books of condolence at every stadium in Qatar.
Khalid al-Misslam, Roger Pearce and Grant Wahl all lost their lives after heading to Qatar to cover the winter showpiece, which got underway at the end of November, and FIFA Director of Media Relations Bryan Swanson revealed on social media that books are available at each stadium's media centre for colleagues to write messages of condolence.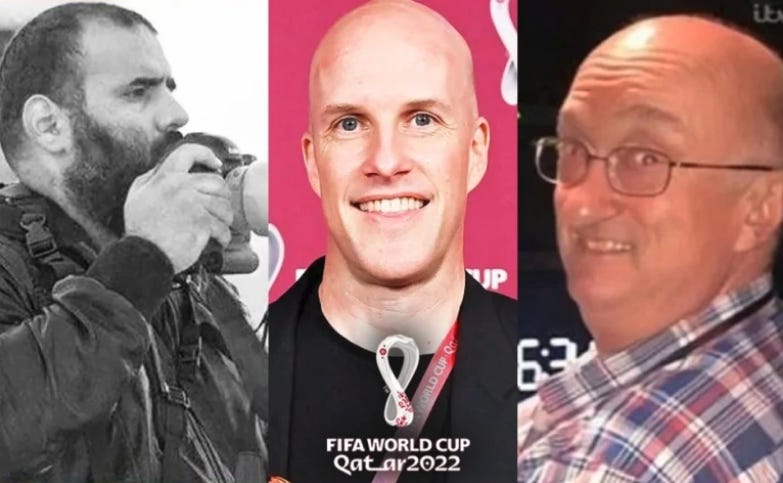 THANKS TO: https://lionessofjudah.substack.com/p/third-journalist-died-suddenly-and?utm_source=post-email-title&publication_id=581065&post_id=90543988&isFreemail=true&utm_medium=email