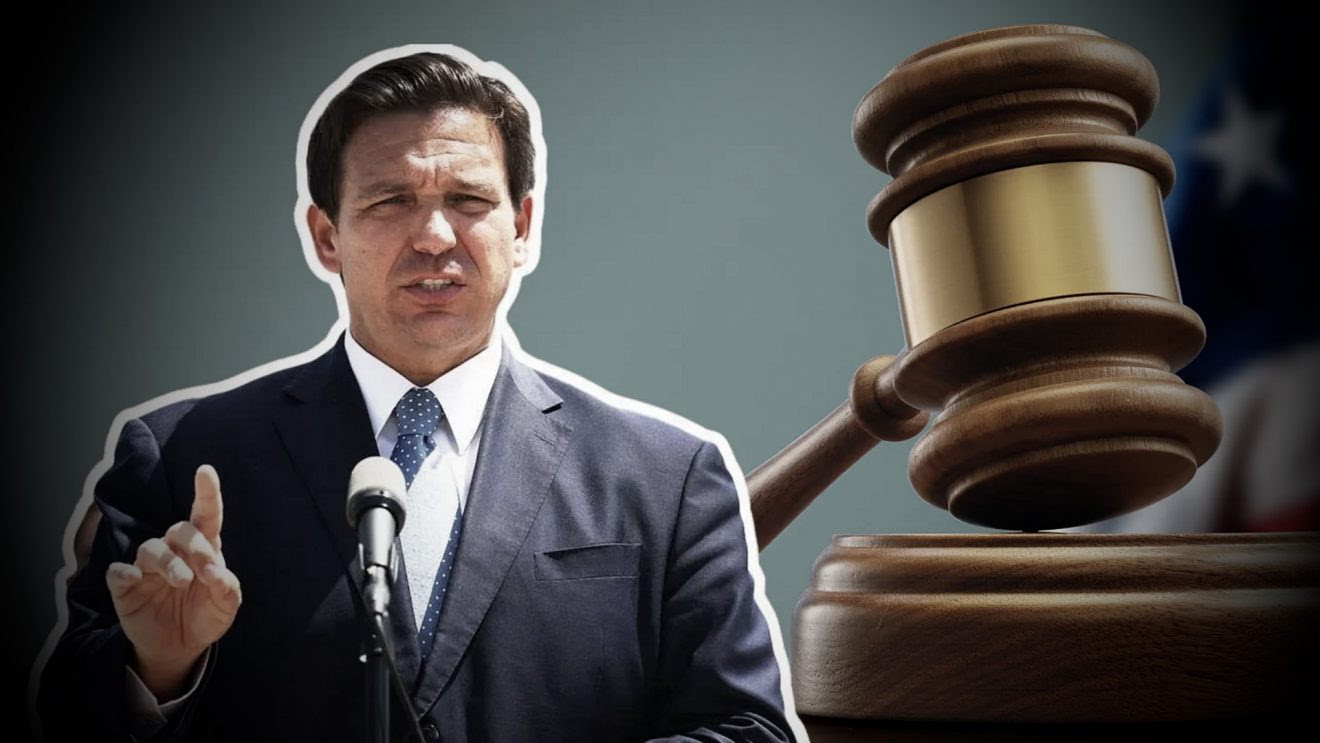 Gov. DeSantis Drops the Hammer: Investigations, First Amendment Protections, New Health Committee
Major power play moves from America's Governor.
by
Vigilant Fox
December 13, 2022 
Governor DeSantis' mRNA accountability hearing was nothing short of epic — as he brought in renowned experts like doctors Bhattacharya, Kulldorff, and others to testify against Fauci-ism. But the main highlight is not what the experts said, but the moves DeSantis is making to take down the biopharmaceutical medical state.
First, Governor DeSantis Announces Petition to Investigate 'Any and All Wrongdoing' With Respect to the Jab
DeSantis cleverly took something relatable, Florida's payout from the missteps of the opioid crisis, and applied that same line of thinking to the C19 injection.
"We'll be able to get the data whether they want to give it or not because, in Florida, it is against the law to mislead and to misrepresent, particularly when you're talking about the efficacy of a drug. Just recently, Florida got $3.2 billion through legal action against those responsible for the opioid crisis. And so, it's not like this is something that's unprecedented," expressed DeSantis.
This first paragraph is a home run. He's not coming off as extreme or "anti-vax." When you mislead the public about a product, you should be investigated — something that's nearly universally agreed upon.
DeSantis continues, "So today, I'm announcing a petition with the Supreme Court of Florida to impanel a statewide Grand Jury to investigate any and all wrongdoing in Florida with respect to COVID-19 vaccines — and we anticipate that we will get the approval for that," announced DeSantis. "That will be something that will be impaneled, most likely, in the Tampa Bay area. And that will come with legal processes that we'll be able to get more information and to bring legal accountability for those who committed misconduct."
If that happens, as DeSantis anticipates, we get into discovery. Then things could go the way for pharma, as they did for big tobacco. It's an incredible prospect for real accountability.
Dr. Joseph Ladapo Announces Inquiry Into Sudden Deaths Following COVID-19 Vaccination
Dr. Ladapo and team are initiating a program in Florida, where they will be studying the incidence of myocarditis within a few weeks following the jab.
"This is going to be a surveillance study working with some of our medical examiners in Florida," he announced. "We're also going to be working with the University of Florida, so there will be a component that has more of a research forum to it, but we will answer this question. It is a question that I'm sure keeps the CEOs of Pfizer and Moderna up late at night — hoping no one ever looks. But we're going to look here in Florida."
Gov. DeSantis Announces Upcoming Bill That Will Protect Doctors' First Amendment Rights
"Good rule of thumb for us in Florida — whatever they [California] do [medical censorship bill], we do the opposite," chuckled DeSantis.
"The people that were willing to speak out — they were a minority at the time on all these issues — and yet they've been proven right. So we look forward to being able to sign that in the law later this year."
Doctors Bhattacharya, Kulldorff & Others Join Florida Health Committee to Serve as a Check to the CDC
"Anything they [the CDC] put out, you just assume, at this point, that it's not worth the paper that it's printed on," attested Governor DeSantis.
"And so, in Florida, we're creating what we're calling the public health integrity committee. It's a committee of expert researchers that will be able to assess recommendations and guidance related to public health and healthcare, but particularly being able to offer critical assessments of things that bureaucracies like the FDA, CDC, and NIH are doing."
So, when the CDC recommends vaccinations and masks for young children, there will be another entity of authority that will offer a second opinion with some weight.
---
So overall, these are all incredible moves. And he's doing it all in a calm, sensible, and composed fashion — which bolsters public support and makes him more resilient to corporate media attacks. America's Governor and team are really at work — and they are providing a much-needed beacon of hope in this battle for justice. It's going to be interesting to see how this all plays out. But I'm more optimistic, at this moment, than I have been at any point over the past three years.
If you'd like to watch the entire roundtable discussion, you can do so by following the link below.
COVID-19 mRNA Vaccine Accountability Roundtable
THANKS TO: https://truthcomestolight.com/gov-desantis-drops-the-hammer-investigations-first-amendment-protections-new-health-committee/?utm_source=mailpoet&utm_medium=email&utm_campaign=new-posts-are-available-at-truth-comes-to-light_16