Doctors' Mum On Cause Of Damar Hamlin's Heart Attack
Date: January 6, 2023Author: Nwo Report 
'We do not have definitive answers as to the etiology of the arrest, and tests will continue…'
Posted BY: Teresa | NwoReportDoctors at the University of Cincinnati Medical Center who attended Buffalo Bills safety Damar Hamlin after he mysteriously collapsed on-field following a tackle say they are still looking into the root cause.
"Can you speak at all to the cause of what happened?" a reporter asked two UC physicians. "What caused the cardiac arrest? Specifically was it simply the actions that happened on the field or was it something existing that made Mr. Hamlin… something that might be susceptible to this happening?"
"The answer to that is that workup is ongoing. We do not have definitive answers as to the etiology of the arrest, and tests will continue to be ongoing as he continues to progress," Dr. William Knight responded.
Hamlin's condition has improved greatly since Monday, with reports claiming he's awake and communicating through writing.

Bleacher Report
@BleacherReport
·
Follow
Recap from Damar Hamlin's doctors: 
Damar is awake and using a breathing tube  Bills staff saved his life  Damar is communicating through writing and asked who won the game  Best possible outcome is for Damar to return to who he was before the game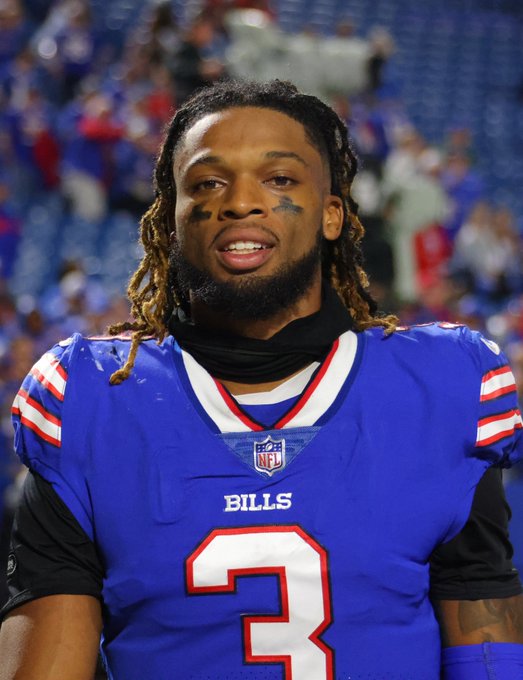 1:21 PM · Jan 5, 2023
THANKS TO: https://nworeport.me/2023/01/06/doctors-mum-on-cause-of-damar-hamlins-heart-attack/