Farmer Secretly Paid Town's Pharmacy Bills for Years Before Death: 'A Blessing from the Lord'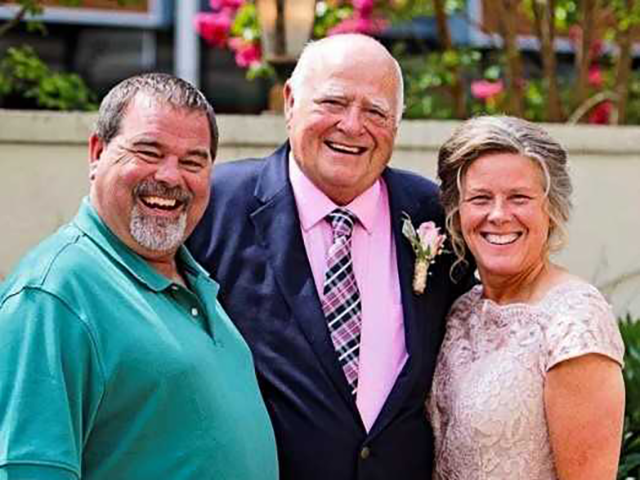 Family of Hody Childress
Amy Furr
19 Jan 2023484
An elderly farmer in Geraldine, Alabama, used what little money he had to help neighbors, but did not want recognition.
Hody Childress' family were unaware of his kind and quiet gestures until just before he died on January 1, the
Daily Mail
reported Thursday, adding the secret came out at his funeral once the local pharmacist revealed the true story to relatives.
Once a moth, Tania's Nix's father went to Geraldine Drugs to give $100 to the pharmacist to help community members with their medical bills.
Nix speculated it was because her mother, who suffered from multiple sclerosis before she died in 1999, also had medical bills and needed costly medicine. Her father, who was also an Air Force veteran, began his tradition in 2012.
A photo shows Nix standing next to her beloved father:
Interesting Story of Generosity
The small town of Geraldine, Alabama, is a place where everyone knows everyone's name. But there was one resident, Hody Childress, whose generosity and kindness touched the lives of many, without any of them even knowing. Here is the reason…
Hody served in the Air Force and had worked various jobs throughout his life, but despite the challenges he faced, he always found a way to give back. Hody would visit a local pharmacy, Geraldine Drugs, and...
See more
Pharmacist Brooke Walker recalled Childress telling her in the beginning not to tell anyone where the money came from, but "if they ask, just tell them it's a blessing from the Lord."
He continued the tradition for many years and the pharmacist kept the secret from everyone, noting she did not let his money go toward painkillers, but only antibiotics and life-sustaining medicines.
Walker said, "He was a man of modest means. Giving 100 dollars a month was quite a gesture. I knew that helping people was in his heart."
On one occasion, the pharmacist used the money to help an abused woman restart her life.
According to Nix, her father revealed his secret when he became seriously ill with chronic obstructive pulmonary disease a few months ago. He apparently asked her to carry on the tradition.
Now, the community in Geraldine is keeping the fund going.
"There are so many people in Geraldine who have lived longer because of Hody," pharmacist Heather Walker said, adding, "Hody was a true humble servant who will always be loved."
In a social media post Friday, Nix said, "My dad is right where he has been longing to go. He is missed daily."
MORE HERE: https://www.breitbart.com/health/2023/01/19/farmer-secretly-paid-towns-pharmacy-bills-years-before-death-blessing-from-the-lord/?utm_source=newsletter&utm_medium=email&utm_term=b_inspired&utm_campaign=20230128&utm_content=Final