Second Chinese "Surveillance Balloon" Flying Over Latin America
by Tyler Durden
Friday, Feb 03, 2023
Update (2215ET)
:
The US government says another Chinese spy balloon is traveling over Latin America.
"We are seeing reports of a balloon transiting Latin America," Brig. Gen. Pat Ryder, a Pentagon spokesperson, told Fox News Friday night. "We now assess it is another Chinese surveillance balloon."
Ryder said during a briefing Thursday the U.S. government detected a high-altitude surveillance balloon over the continental U.S. A senior defense official said during the briefing the U.S. government is "confident" the surveillance balloon is from the People's Republic of China.
The balloon was recently over Montana, and the official said the government considered shooting it down but decided against using military force because of the potential risks. A spokesperson for the Chinese Foreign Ministry said Friday the balloon is a "civilian airship" being used for meteorological purposes and deviated from its planned course.
When President Biden was briefed on the situation, he asked for military options, the official said.
[url=https://www.zerohedge.com/s3/files/inline-images/chinese spy]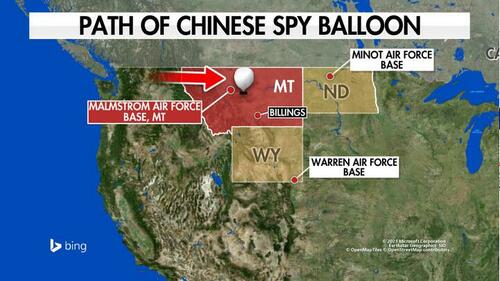 [/url]
"You did see reports yesterday of a ground stop at Billings Airport and the mobilization of a number of assets, including F-22," the official said. "The context for that was that we put some things on station in the event that a decision was made to bring this down while it was over Montana."
* * *
Update (2143ET): 
The City of Billings is aware of a video circulating social media of what appears to be an explosion in the sky. However, city officials confirmed with the Montana Disaster and Emergency Services and Governor Greg Gianforte there have been no explosions in Montana airspace. 
 "They are aware of the video, and it can not be substantiated," the City said.

City of Billings
@BillingsMT
·
Follow
We are aware of the video shared on Twitter and claims of a "massive explosion" over Billings. However, our PD, Fire & airport have NOT been called to any incidents related to this video and there haven't been any plane crashes picked up on radar #ChineseSpyBalloon #spyballoon
7:44 PM · Feb 3, 2023

Citizen Free Press
@CitizenFreePres
·
Follow
This is the clearest image of the Chinese Spy Balloon yet, taken over Missouri by TSchlitt-Photography.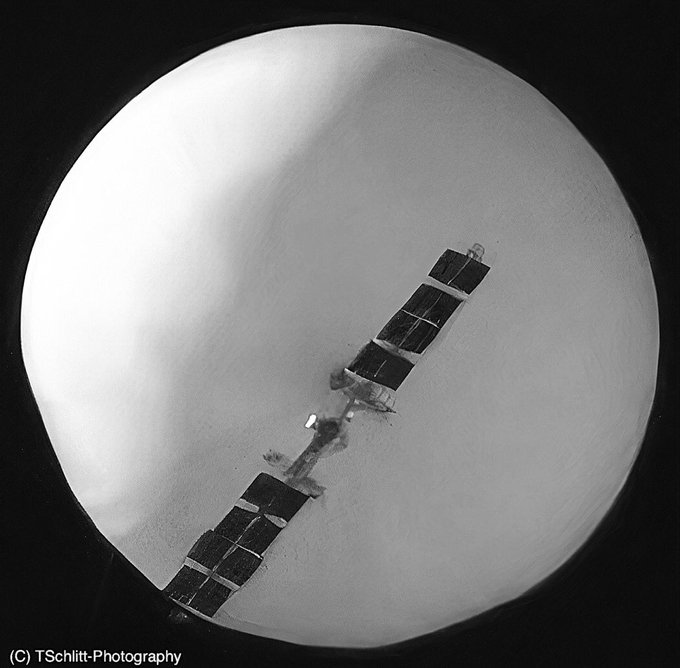 4:44 PM · Feb 3, 2023
THANKS TO: https://www.zerohedge.com/geopolitical/high-altitude-chinese-spy-balloon-tracked-montana-airspace-near-icbm-fields?utm_source=&utm_medium=email&utm_campaign=1226