Shocking Court Disclosure Shows Undercover Cops Urging Jan. 6 Protesters — Including Ashli Babbitt — To Enter Capitol Building
Date: February 19, 2023Author: Nwo Report
Posted BY: RM | NwoReportOne would think that after over two years, thousands of hours of video, non-stop media coverage, and dozens of high-profile court cases that nothing new and surprising will be revealed about the January 6 mostly peaceful protests. Yet there are bombshells dropping fairly regularly lately and almost all of them point to the whole thing being a Deep State set up.
The latest comes from a thread by Twitter user @FreeStateWill who posted information that as unearthed during a January 6 trial hearing last week. According to the new information, members of the Metropolitan Police Departments were in the January 6 crowd undercover and can be seen driving people to enter "our house."
@FreeStateWill
Follow
Why hasn't the government informed the public that undercover MPD officers were chanting "our house!" and repeatedly urging protestors to advance up the northwest steps of the Capitol on January 6? Officer 2 said someone would get shot and went up right behind Ashli Babbitt.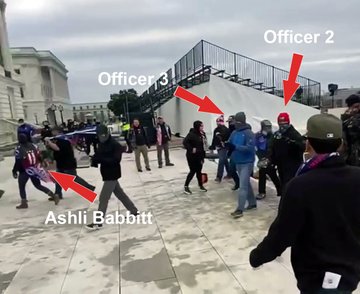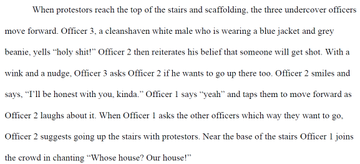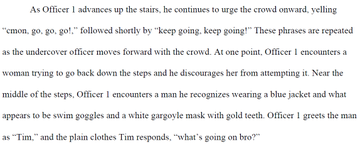 11:11 AM · Feb 18, 2023
Read the full conversation on Twitter
Full Story
THANKS TO: https://nworeport.me/2023/02/19/shocking-court-disclosure-shows-undercover-cops-urging-jan-6-protesters-including-ashli-babbitt-to-enter-capitol-building/