Authorities investigate mystery sphere on Japanese beach
By T.K. Randall
February 22, 2023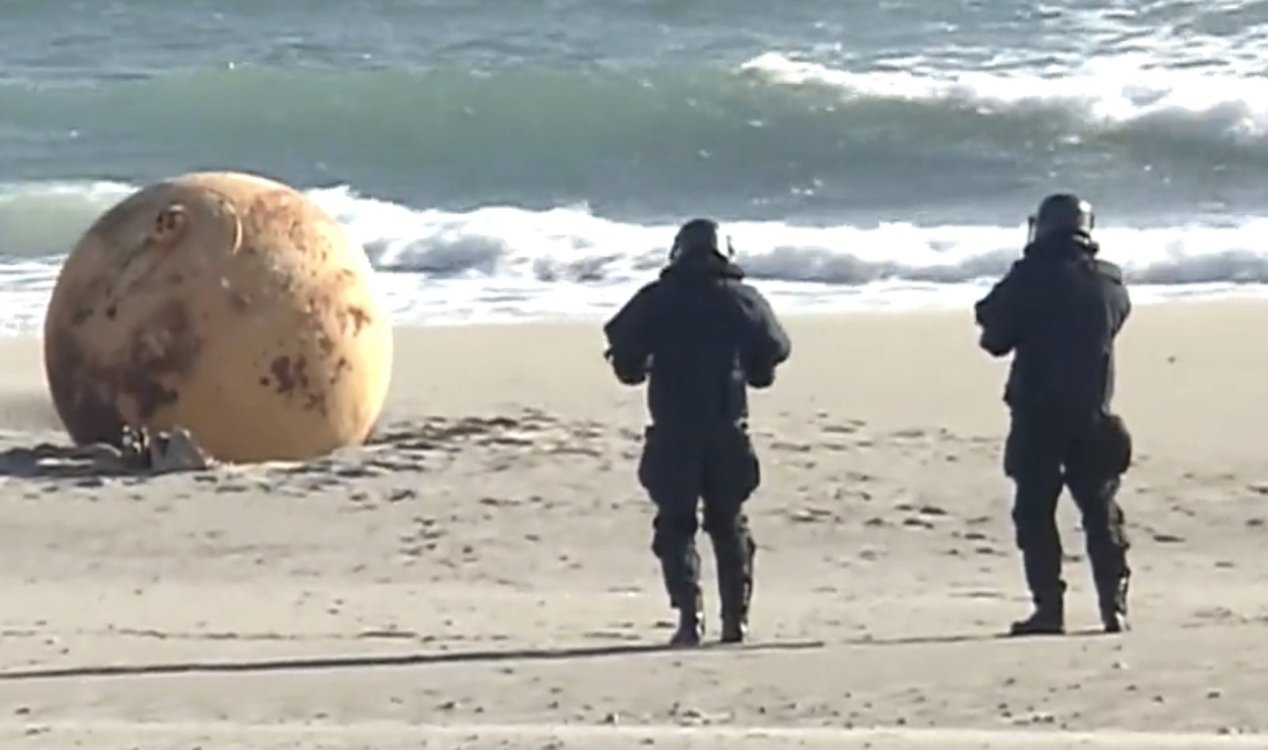 Police investigators were concerned that it could be a bomb. Image Credit: Twitter / NHK
A mysterious metal sphere has been the focus of much speculation since it appeared on a beach in Hamamatsu.
Authorities in Japan have been left scratching their heads over the mystery of a peculiar metallic sphere that was spotted this week on Enshu beach on the country's Pacific coast.
When it was first reported, concerns were raised that it could be some sort of bomb, prompting police to call in explosives experts to investigate it for signs that it could be a threat.
Fortunately, X-ray scans of the object revealed that it was hollow, but the mystery surrounding exactly what it is and where it came from remains ongoing.
Measuring around 1.5 meters in diameter, the rusted orangey-brown sphere appears to be made of metal and has two handles on the top, suggesting that it may have been hooked onto something.
Images have since been sent to the coast guard and to the Japanese self-defence forces in an effort to identify what it could be.
According to one local man, the sphere had actually been there for a month and he was surprised that it had suddenly become the center of attention.
You can check out footage of the object in the news report below.
https://youtu.be/8fL9BBSusx4
THANKS TO: https://www.unexplained-mysteries.com/news/364216/authorities-investigate-mystery-sphere-on-japanese-beach