Classified Doc Leak Appears to be Physical Theft, Not a Cyber Leak
Date: April 12, 2023Author: Nwo Report  
Posted BY:
| NwoReport
The leaked Pentagon documents appear to be a physical theft rather than a cyber leak, CBS reported Tuesday evening.
"One U.S. official indicated that not all printers are authorized to print classified documents, and those that have this authorization register a unique ID when printing, so this may provide some clues into the search for the leaker." CBS News reported.
Classified documents detailing the Ukraine war, the Middle East, China, Africa, and Israel ended up on a gaming platform.
According to the latest leak, US and UK special forces are on the ground in Ukraine.
NSC spox John Kirby this week said of the Pentagon docs leak, "We don't know who's behind this, we don't know what the motive is."
"Two officials tell CBS News that it does not appear to be a cyber leak, but rather a physical theft of highly classified material," CBS's Catherine Herridge reported on Tuesday.
WATCH:

Catherine Herridge
@CBS_Herridge
·
Follow
Two officials tell @CBSNews it does not appear to be a cyber leak, but rather a physical theft of classified material. Tonight, SEC Austin acknowledged the leaked docs were exposed on the web, "where exactly + who had access at that point, we don't know."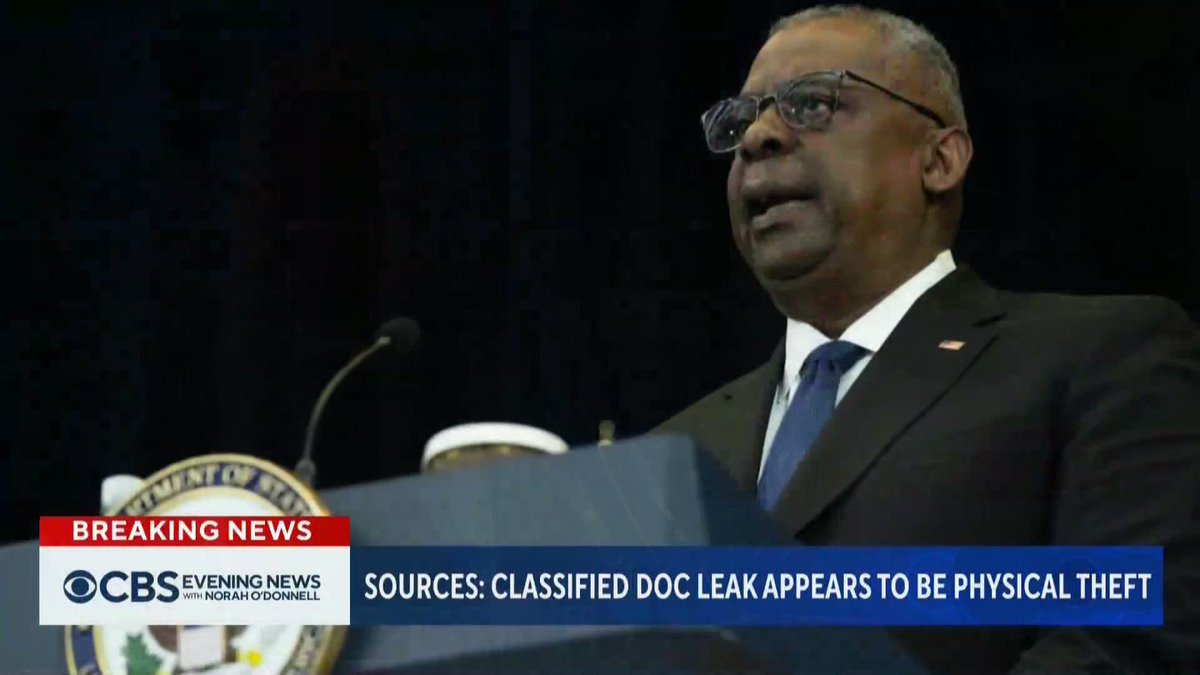 7:26 PM · Apr 11, 2023
MORE HERE: https://nworeport.me/classified-doc-leak-appears-to-be-physical-theft-not-a-cyber-leak/