Shadows in the Rose City: A Series of Suspicious Deaths Raise Fears of a Potential Serial Killer in Portland
By
Tyler James
-
June 3, 2023
Key Takeaways
Six women, all under 40, found dead within a 100-mile radius of Portland in the past three months.

Various law enforcement agencies, including the Portland Police Bureau, actively investigating the case.

It's yet unclear what, if any, links exist between the women's deaths.

The public and media are speculating a potential serial killer might be at large.

Portland, Oregon, a city usually celebrated for its thriving arts scene, vibrant food culture, and picturesque landscapes, is currently gripped by a chilling mystery. Six women, all under 40, have been found dead within a 100-mile radius over the past three months. Each discovery took place in isolated, often wooded areas,
sparking concerns among local residents about a potential serial killer on the loose
.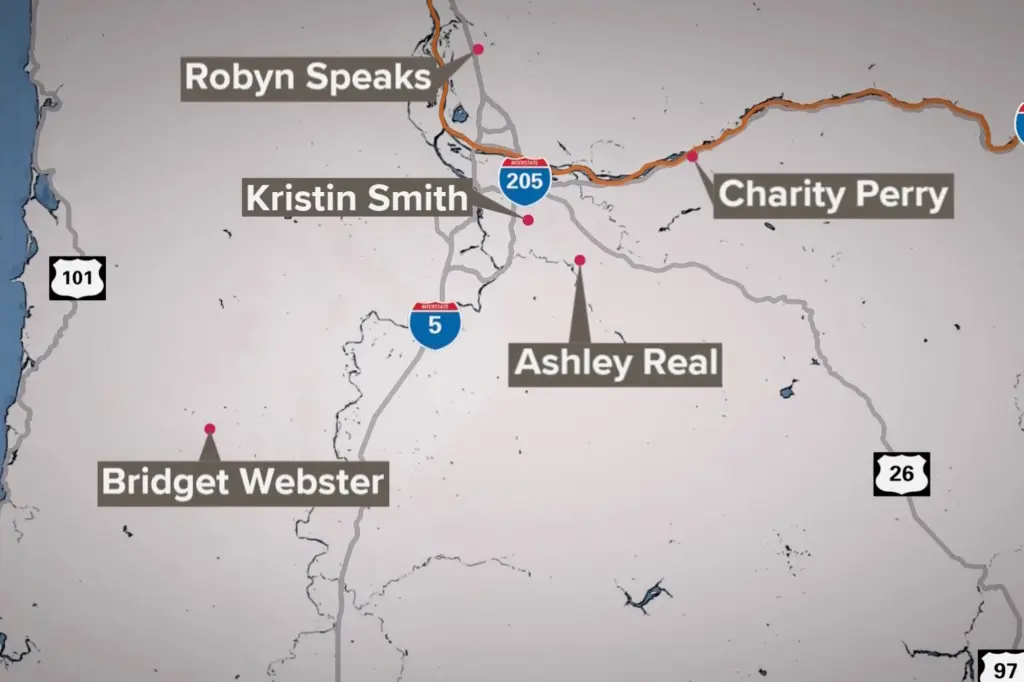 These gruesome discoveries are currently under investigation by the Portland Police Bureau and sheriff's offices in Multnomah, Polk, Clark, and Clackamas counties. It is still unclear what, if anything, connects these tragic deaths and disappearances. Each victim was believed to have lived in or frequently visited Oregon. On two occasions, bodies were found on the same day, with two of the women discovered dead less than three miles apart in Southeast Portland.
The women's bodies were all found within 100 miles of each other in near Portland, Oregon, between February 19 and May 7
Amid rising speculations, Sgt. Kevin Allen, a spokesperson for the Portland Police Bureau, stated that while they have been receiving numerous inquiries about the six deaths, they could only comment on the two cases under their purview.
MORE HERE: https://thatoregonlife.com/2023/06/shadows-in-the-rose-city-a-series-of-suspicious-deaths-raise-fears-of-a-potential-serial-killer-in-portland/