Nibiru – The Date of Arrival – Apocalypse 2015
June 17, 2015 JayWill7497 Leave a comment
Is Nibiru real? Does it take Nibiru 3,600 years to complete one orbital journey?
As you can imagine, the gravitational effects of a sizable planet moving close to the inner solar system would spell big trouble for planet Earth.
Earth has been acting up lately with an increase in earthquakes, volcanoes, global warming (oops..I meant "climate change"), blending of seasons, and more.
Open your mind a little and stop believing everything our so called scientists and NASA folks have to say. Every week NASA seems to have learned something new that was unthinkable.
First you have to understand that we might be part of a binary solar system. NASA just found a binary solar system last year. It would explain the earth's wobble which is still unexplained today.
Would it be too far off to believe that a planet can share both solar systems?
The new information on Nibiru is more mysterious than its own origins.
Not too many people know the true details of Nibiru, and why it exists in our solar system.
Let me tell you some basics first about this planet.
Planet Nibiru, which was referred by the Sumerians as Planet X, was supposedly the 12th planet in our solar system.
The true meaning of planet Nibiru is 'Planet of Crossing'. In the hydrophilic of Sumerians, and Egyptian, they talked about how planet Nibiru had an elliptical orbit than a normal horizontal orbit.
The planet took around 750,000 years to come between Mars and Jupiter, and when it did, it created devastation on all the planets during its flyby.
Archaeologist Zecharia Sitchin and Burak Eldem also suggested this planet, which looks a lot like CR 105, with the similar orbit; however, the crossing path of CR105 is very different than Nibiru or Planet X.
Nibiru's 80% of orbit lies much further from the sun, where CR105's orbit is 60% away from the sun, and 40% near rest of the planets.
According to historians, Tiamat, a planet which had lain between Mars and Jupiter around 510,000,000 million years ago, was a victim of Planet X, as Tiamat collided with one of the moon's of Nibiru; it crashed, broke into half, as one half became the asteroid belt, and the other Phobos: Mars moon, while the other half is our home, planet earth. "Out of destruction comes life", a quote from Hindu ancient text 'Bhagvat Gita'.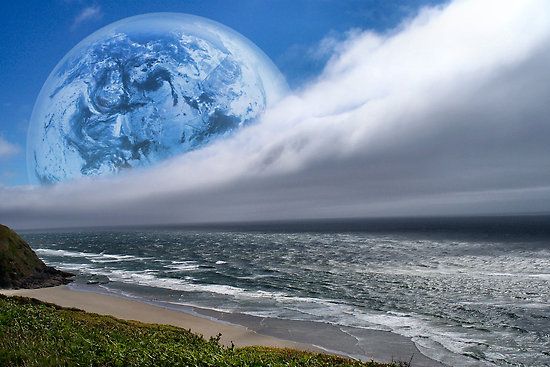 Share this:
Thanks to: fusionlacedillusions.com