PLEASE VISIT

CannaBananaDaze

www.cannabananadaze.com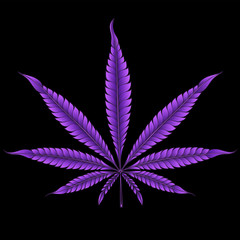 NIBIRU News ~ Two Suns Live Footage - Bacalar Mexico plus MORE
PurpleSkyz
Admin
https://youtu.be/ulrPes_d3Fw
Published on Jan 19, 2017
Seismic, volcanic and magnetic North Pole migration indicators all say Earth is moving into the final stages of the current earth change lull period expected to end in the middle of February 2017 placing the Black Star firmly in the middle of the Libra Constellation relative to the Sun.
Year-over-year weekly seismic values reveal a disturbing seismic pattern with the key 2.5 to 4-magnitude earthquake events reaching the lowest value of the year and the second-lowest value since the Project Black Star Investigation began in January 2011. The lowest value for these indicator earthquake events came in the second week following the massive Solomon Island Quake Event from February 6, 2013 that cracked the tectonic plate in two causing a reset in the entire Pacific Ocean/Ring of Fire that is now transitioning to have greater influence on the seismic/tectonic/volcanic dynamic of the entire world.
See the Seismic Chart in Terral's 2017 Newsletter Volume 3.
Free Link:
https://goo.gl/qGsW9r
(Please share with others!)...
...The magnetic North Pole continues trailing last year's position by the same twelve days (degrees) that we see in the Seismic Chart from the very beginning. This aspect of the investigation is giving me more concern that the modeling pointing to a May 20, 2017 Black Star/Earth crossing event and Black Star/magnetically-induced geological pole shift could be in the cards. Earth still needs to testify with the Sun and the planets moving through February 2017 and then again in late April moving through early May providing us valuable input data for updating the predictive modeling, as we track what is a gravitational/magnetic anomaly responsible for the changes taking place all around us...
...Project supporters for this week include Tracy, Peter, Anthony, Barbara, Slate, Mike William, David, Nathan, Maarit, John, Lyman, Brenda, Shannon, Wayne, Melinda, Pete and Scott all hitting the Subscribe Button at
http://terral03.com
to receive full subscriber benefits for just 25 dollars per year. Richard, Andrew, Allan and Peter renewed their subscriptions from previous years with no donations to report for this week. All subscribers should have received your 2017 Notification Email with the 2017 Dropbox Folder Link giving you full access to all 2017 newsletters, my books and related research documentation. If you have not received your notification email, then please write me at the Gmail email account provided in your 2016 notification email and the 2017 notification email will be sent to your inbox ASAP. Thank you again to everyone supporting the research for making the investigation and survival group program possible. Terral
Permissions in this forum:
You cannot reply to topics in this forum