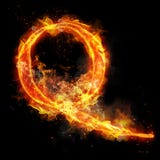 https://youtu.be/5H1DRaDWhis
You Are Free TV
Published on Jun 6, 2018
We are smack in the middle of a GLOBAL information war. Not only in ideas but in the fabric of our minds, our choices, our lives, our very survival. Now is the time to be fully AWAKE, Alive and Active! This video is a bit fragmented- after having major internet problems, I lost some threads, but still wanted to get the general message out. For info on Sir Geoffrey Pattie, and the information war:
https://www.youtube.com/watch?v=1aoGe...
Please support American Intelligence Media! To get info on the Bill Gates owned train that took an elite group of globalists, including a "former US President" on a trip in Nova Scotia from Halifax to Truro and back last weekend:
https://www.youtube.com/watch?v=sVkmM...