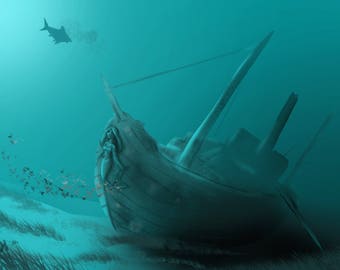 https://youtu.be/3p3OmZ3ADWU
DAHBOO77
Published on Jul 17, 2018
There are over a quadrillion tons of diamonds waiting to be found – the only problem is that they're 160km beneath the Earth's surface, according to researchers, who used soundwaves to reveal the massive precious stone deposit. The incredible discovery was made by scientists at MIT, Harvard and the University of California at Berkeley after they analyzed seismic records. Also, A South Korean firm made a splash on Tuesday after publishing, what it says, is a Russian Imperial Navy cruiser which was sunken during the Russo-Japanese War and may have had an entire flotilla's treasury on board. The Dmitrii Donskoi was an armored cruiser in the Russian Imperial Navy's Baltic fleet which was deployed to the Pacific along with several other ships to fight in the 1904-05 Russo-Japanese War. It took part in the Battle of Tsushima, which was disastrous for Russia. It fled crippled and chased by Japanese warships and was eventually scuttled by its crew to avoid surrender off the coast of what is now South Korea's Ulleung Island, or Ulleungdo. The cruiser is a coveted target for treasure hunters. According to some historical accounts, the Dmitrii Donskoi carried the treasury of the entire flotilla, meant to cover port expenses and pay the salaries of sailors and officers. Individual gold reserves of several other ships damaged in the battle may have been transported to the warship as well. Whoever manages to find the wreck site may become a very wealthy person. Learn More:
https://www.rt.com/news/433538-diamon...
https://www.rt.com/news/433519-treasu...