The tail of [Planet X], as it travels out in space, meets almost no resistance.
It is composed of debris attracted to trail after [Planet X] from the days when [it was first] formed, but as it travels, it picks up stragglers in space attracted to its gravitational pull. The tail has dust, gases, stones, boulders, and moons, depending on the size and composition of the entourage at any given point.
Nothing much affects this out in space, on the long arc [Planet X] makes as it zooms away from Earth and floats into the darkness of outer space. All this changes when [Planet X] enters your Solar System.
The Solar wind, a bombardment of radiation your eye cannot see except as light, pushes the tail outward, away from the Sun.
Thus the tail [of Planet X] sweeps the Earth - dust, gases, stones and boulders all. What is the effect? The moons [of Planet X] hug close, so do not come in range, but all else is a massive onslaught on the Earth's atmosphere.
During the passage, there is such an onslaught to the Earth's atmosphere that the available oxygen in places is completely consumed.
Heated gas in the tail [of Planet X] form petrol chemicals, which when falling through the atmosphere burst into flame, a sheet of flame falling to Earth.
This does more than burn every living thing it lands on - it consumes the oxygen.
What has been reported by the author Velikovsky is that the Mastodon has been found frozen in the Siberian tundra, grass between its teeth, in perfect though frozen condition, as though they simply stopped breathing.


This means that X's gravitational pull is beyond stupendous. Hence, as X makes its 50 billion mile journey through deep space, it attracts celestial bodies like a magnet would attract iron filings. Each iron filing is anywhere in size from a small planet, to a comet, to an asteroid, to a meteor, to a rock, all the way down to a particle of iron oxide dust. MORE HERE
Nibiru/Alert Warning Issued As Nibiru Closing In On Earth As Anunnaki Prepare To Activate Stargates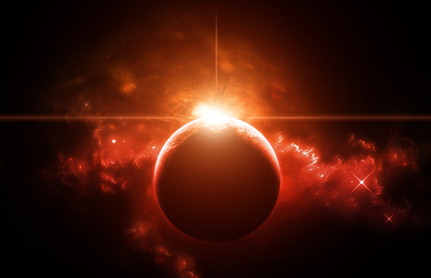 Planet X Nibiru-going-to-Earth-at-August-2014 Heres the facts - earth changes on going and will just get worse - must read for all earth humans
Planets-its-own-sun-planet-x-giving-off-red-iron-dust-into-our-atmosphere-solar-system-collide-this-cant-be-good-say-the-experts-
Underground Bases, Strange Experiments, & Secret Civilizations
★Undeniable Evidence - The Message - Alien Signs★