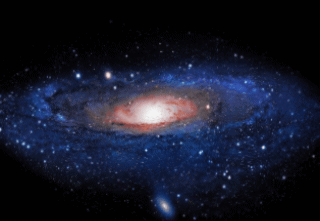 NIBIRU News ~ 8/25/2015 ~ Nibiru - Planet X September 2015 and MORE
PurpleSkyz
Admin
"Planet X is coming and you'd better listen up!"
August 25, 2015 ·
David Hines
,
Planet X
,
Writers
·
1 Comment
[url=https://www.addtoany.com/share_save#url=http%3A%2F%2Fplanetxnews.com%2F2015%2F08%2F25%2Fplanet-x-is-coming-and-youd-better-listen-up%2F&title=%E2%80%9CPlanet X is coming and you%E2%80%99d better listen up%21%e2%80%9d&description=I feel like yelling at the top of my lungs%2C "Planet X is coming and you%27d better listen up%21"][/url]
David Hines aka Doomsday Dave – Staff Writer for PlanetXnews.com
I'm sitting around the pool at the hotel in the Bahamas and watching the old and young having a great time, like they have not a care in the world, and they probably don't at that moment in time, but I feel like yelling at the top of my lungs, "Planet X is coming and you'd better listen up!"
But I have to come to the realization that I can't save the world and that is the most helpless and frustrating feeling ever. I watch as babies are trying to learn how to swim in the baby pool with Mom at their side, not knowing the fate that awaits them.
I walked around the pool and the lobby wearing my PlanetXnews.com t-shirts, hoping they would spark someone's curiosity but, alas, even though it is staring them right in the face, they do not see — the tourists, that is.
As I lay there drinking a tropical drink, basking in the sun, I feel guilty and wonder how to wake people up, but at least I did make an attempt by having the t-shirt made and handing out Doomsday Dave personalized business cards with this Web site on them, which I have given out about 20 so far, but mostly to locals who were inquisitive.
I watch the tranquil ocean which looks so peaceful and I am imagining the ocean receding at a rapid rate, then see a tsunami a mile high on the horizon lunging its way inland at a rapid rate and then the people running for their lives to reach high ground, but there isn't any.
I awaken from my daydream and I am watching the animation staff gathering lots of people to participate in the poolside activities, but I am lucky to find one person to listen to me for 15 minutes to tell them their lives are in danger very soon.
I am so frustrated as I lay there watching everyone having fun and feeling the sun sizzling my skin to a golden brown, but my brain is in super-active mode, trying to think of new ways to communicate better to get the message across more effectively. It is almost like you have to talk to a hundred people to get one to listen. I feel like a salesman, but I guess that is what I am.
Even though I am on vacation, I continue to write, as I would feel even more guilty taking time off from what my destiny is. I wait in line at the bar, wearing my t-shirt proudly, just craving for someone to ask me about it. I get some sideways glances from some tourists but it is like I have leprosy or something contagious.
A new group of tourists arrived today and I ended up talking with a gentleman from Pennsylvania who worked for the government for 36 years and had never heard the term Jade Helm. I got his curiosity up and he asked me for a card so he could read about it and Planet X and, boy, he is in for a shock, but I can almost guarantee you that I will never hear back from him.
I look around the resort and see lots of teenagers' heads buried in their smartphones. No wonder they have no clue what's going on around them. They are living in a cocoon of technology that shelters them from real life. Their fingers pound the small keys at a superhuman rate to find out what their friends they left behind are doing, like that is so important. They don't want to miss any of the gossip, just like a person hooked on soap operas, but that is like a broken record playing over and over again.
How does one break the techno-hypnosis that they are under and wake them up to meet reality for the first time in their lives? Maybe the smartphone is like a soother for a baby to keep them passive and content or it is their shield to avoid what is actually happening in the world. Or it could be they don't give a damn and just live for the moment.
I talked a lot with the locals and asked if they had noticed any change in the weather over the past couple of years and they told me that it is definitely hotter than it usually is. This is day six now being in the Bahamas and for the first time ever on a vacation I had to keep my t-shirt on because I started to get a heat rash, even though I had stayed in the shade 90% of the time. I had to use coconut oil to soothe my skin, as little white blisters appeared on my chest. I have visited many tropical islands over the years and this year I find it unbearable to lie in the sun, as I would end up with burnt skin. The younger people seem to have a higher tolerance, as they have much younger skin.
The locals were telling me that an underground volcano was discovered not far out in the ocean from the island. They also told me officials were monitoring it and were nervous about a possible eruption.
One more day and I will be home and back to reality, but the trip was worthwhile, even though I have only touched a few lives. But saving one life is better than none.
It is my turn to have the window seat and you can be sure I will be monitoring the skies for any strange anomalies and hopefully capture them on video so that I can share them with you in my future articles. It sure is hard to research on the Web here, as the Internet connection is poor, to say the least, which I expected anyway.
Below are photographs of me showing off my Planet X t-shirt in the Bahamas and I got quite a few compliments about it.
Because of the t-shirt, I was able to talk about what I did for this site and gave out business cards because of it, but mainly to the locals whom I think will now be followers of this site, as I made them aware of their possible doom if a tsunami hit the island.
Stay safe. DDD signing off.
---
The views expressed in this article are the writer's own and do not necessarily represent those of PlanetXnews.com nor its parent company, XmediaX. If you are interested in writing one or more guest articles for PlanetXnews.com, please email write@planetxnews.com.
Permissions in this forum:
You cannot reply to topics in this forum