Archaeologists set to search ancient Covenant site and temple of Baal
RT
Wed, 08 Feb 2017 22:03 UTC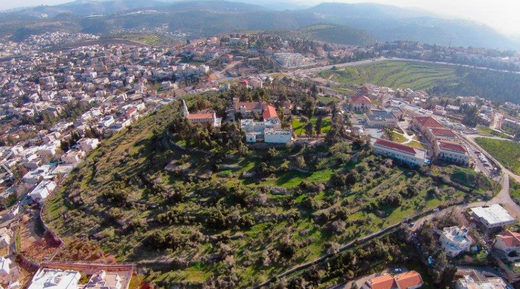 © The Kiriath-Jearim Expedition / Facebook
An international team of archaeologists has announced plans to search an area the Bible claims once stored the Ark of the Covenant, as well as a temple to a Hebrew god.
Situated on one of the highest hills in west Jerusalem, Kiriath-Jearim is mentioned in the Bible as a resting place of the Ark of the Covenant, a gold gilded wooden chest from the Book of Exodus which contained tablets inscribed with the Ten Commandments.
In 1905, a farmer discovered remnants of a Byzantine place of worship on the hill. This summer, archaeologists from Tel Aviv University and College de France will climb the mound to search for new information regarding passages from the Hebrew Bible.
The dig organizers say their objective is to unearth any other buried mysteries at the largely unexplored Iron Age site.
"The excavation will also make it possible to determine if there existed in the Judean mountains... a temple dedicated to the god Baal," a College de France statement said. "In addition, the search will provide a better understanding of the historical background of important Biblical passages, including those related to the Ark of the Covenant."
According to Biblical writings, the Ark of the Covenant was constructed by Moses at the behest of God and accompanied the Israelites during their 40 years of exile in the desert.
Excavation at the 6-hectare site is due to take place between August and September and will be led by Tel Aviv University researcher Israel Finkelstein.
"The place is important for several reasons," Finkelstein told the
Times of Israel
.
"It's a large, central site in the Jerusalem hills that hasn't been studied until now. It may be the only key site in Judah that hasn't undergone a systematic archaeological excavation."
In the First Book of Samuel, the ark brought curses, plagues and suffering to the Philistines. Its terrifying metaphysical powers have been adopted by Hollywood filmmakers such as Steven Spielberg and Cecil B. DeMille.
Spielberg's 1981
Raiders of the Lost Ark
saw the sacred covenant become the object of a race against time between fictional archaeologist Indiana Jones and Nazi antagonists.
Thanks to: https://www.sott.net