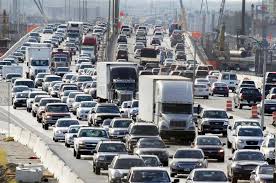 Back in January 2017 I migrated to North Texas from the lowest regions of the state. It was a moment in time where I was at a crossroads of adult proportions, building the foundations for the next portion of my life. I have left behind another person, an immature version of myself whose behavior upon recollection, brings me horror. I don't needlessly look back unless whatever was back there has threads of existence dogging me now. That's how I know there's more attrition that will take place. They say "forewarned is forearmed". I'm not armed. Really all that means is I remain flexible in ways that count, to bend not break, be open to suggestions, integrate not separate, surrender. Attrition is defined as rubbing something off of a surface, or shedding extraneous casings, husk, if you will. It is also a military tactic where you defeat the flanks, wear them out until they give up. I prefer the rubbing version. It works for me. I also imagine seaweed draped across my arms and legs as I ascend from the ocean waves and I flick them off as I get to the sand, or just let them drop. Joy by attrition. (I have repeated this phrase in many articles here).
The Cancer Full Moon was still glowing silver rays when the next day I had let supreme hurts that I felt inside, rage in my world such that I couldn't bear to be around anyone. I knew I was a porcupine and anyone who I spoke to was going to get it. So, I passed up on an important family function. I was distraught, not angry. I was afflicted with wounds, the mothers' kind, the kind where her heart is full of sorrow for knowledge of separation from her child. It was very primal and I knew it was important, too. I was doing floor exercises for MFR (#jfbmfr) and my root and sacral chakras were so damaged from years of not being gentle with myself. This stuff wants to heal. It's not pleasant at times but you know, the only way out is through. #joybyattrition Patience is key. Patience proves lovingness. Truly.
I cried all morning and finally fell asleep until late afternoon. At 5:30pm I suddenly woke up and looked up a community ad for rideshares in Austin. Austin is a happening city and you just never know. I decided I must find a ride up North. I have to be there at that gathering and I regretted my stubbornness. I really don't let my mind derail me when impulses speak to me, like the one that gripped me at that moment. I emailed a few ads and got a response from one of them. I found a ride. He was turning around and coming 45 minutes in the other direction to pick me up. It was a large pickup truck hauling a small trailer. Halfway to the Oklahoma border, we drove right through the middle of Waco. They had built a huge stadium next to the freeway and used green colored lights. It was foggy...my ride and I are conversing. Hours and hours we talked and this sweet youngish guy was such an angel. I even said that to him at that point, as we are going over the bridge in Waco and the fog made the green lighting on the stadium light up the entire night sky in front of our eyes. It was like the Jetson's (look it up). Another world in the ethers. He said "it's funny you should say that because...well...I am an angel." Okay, well, that was cool. I can handle that. 
The ride seemed like a few minutes, not several hours and was successful. Since then, my climb out of the cave into the light has been an adventure I can't describe. But I knew that is what I was doing and it was just okay. I called him a week later, but no more after that. I got texts from him occasionally in the winter but I had not even thought of him until today. Why? Well, because I have a new friend whose name is Angel and I had texted her. She didn't respond so I talked to her and asked her if she got my texts. No. Oh. Huh? So, I called the number and asked if I could speak to Angel. Wrong number. Ok, now I am confused. OHHH. I got it mixed up. That "Angel" was the guy who had given me a ride in January when I was breaking through. I didn't want to forget who he was so I programmed him in my phone as my angel but I forgot his name. I thought, "Oh, I should call him and let him know I am doing well and thanks for everything." So, I called back. A young woman answers and is so kind and understanding but has no idea who I am referring to. I finally said, "That's fine. Have a good night, sorry to bother you."
I hung up...what's this? I know people change their phone numbers a lot and maybe it was a wrong number but he may have just been an angel for real and isn't in this timeline now. Where ever you are, Angel, thanks for the ride, it really did help. M.A.
*check out my youtube channel for I Ching Readings and music 

MusicAlchemy
https://musicalchemy432.wordpress.com/2017/07/30/angels-among-us-indeed/