POOFness for DEC 20: MID WEEK BY ZAP from "The Office of Poofness"
Posted By: hobie [Send E-Mail]
Date: Wednesday, 20-Dec-2017 17:54:27
Hi, folks - Received via e-mail: =====

Subject: MID WEEK BY ZAP from "The Office of Poofness" 12-20-17
From: "The Office of Poofness" <2goforth@humanus.ca>
Date: Wed, December 20, 2017 5:26 pm Zap Says

HI ALL I START WITH A SHORT NOTE TO THE TRUMPSTER. Well Jedi Trump you master of reform
You've proved it again as we are reborn
Hope rides hard on your words so great
And you are pulling through even if late
A tip of the hat to you and your team
Nothing in history has such been seen
You broke through the ranks so foul and dark
Indictments abound to clear for the Light
Thank you for assembling the world as one
All leaders took notice of what you had done
And rallied to the cause of the Plan that is on
Without misgiving, rancor and corruption gone
There is still much work in draining this swamp
But I have faith that your feet will stomp
The life from this ridiculous mess
The cabal has fostered in faceted dress
Well done and keep going, there is lots to consider
In getting it clean so rock on and give er
May the purple pigs guide you and follow your lead
In cracking the final veggies and feed
On the last of these morsels not so divine
And bring them all to the end of the line
God Bless and Merry Christmas President Trump!
NOW THAT DONALD HAS MADE MAGIC AND GOTTEN THE TAX WAY DOWN, THE USA WILL BREATHE AND THE ECONOMY WILL COME ON SO STRONG IN THE NEXT YEARS THE COUNTRY WILL BE UNRECOGNIZABLE. THE DAMAGE DONE BY THE VEGGIES CALLED PRESIDENTS THAT HAVE TORN THE COUNTRY APART AND STOLEN TRILLIONS FROM THE PEOPLE IS BEING FIXED, BUT IT WILL TAKE A WHILE BUT IT IS BEING DONE. THIS EVENT ACTUALLY MARKS THE START OF PRETTY WELL THE WHOLE RECONSTRUCTION EFFORT WE HAVE BEEN AWAITING. ONE THING THAT HAPPENED EARLIER TODAY WAS A CALL FROM ONE OF MY DEPARTMENT HEADS, AND HE CONFIRMED THAT ONE OF HIS BUDDIES WAS JUST PAID OUT ON A CURRENCY TRANSACTION. THIS IS CONFIRMED. SO THE VARIOUS RUMORS YOU ARE HEARING OUT THERE THAT PEOPLE ARE BEING PAID, ARE OBVIOUSLY TRUE. ANOTHER SOURCE FROM PENTAGON SIDE ALSO CONFIRMED PAYMENTS BY THIS FRIDAY.
THIS IS IN KEEPING WITH OTHER INTELLIGENCE I HAVE RECEIVED CONFIRMING OTHER PAYMENTS. THE ONLY QUESTION THAT REMAINS IS HOW FAST CAN THESE FUNDS ARRIVE BEFORE CHRISTMAS.

I AM AFRAID THAT MOST WILL NOT ARRIVE UNTIL AFTER CHRISTMAS, AND SADLY THAT ALSO MEANS OUR FUNDS. I WAS SO HOPING THIS MORNING THAT I WOULD GET THE WORD THAT THE FUNDS MADE IT INTO OUR ACCOUNTS BUT AT THE END OF THE DAY, THE LAWYER STILL DID NOT GET THE BANKER TO RELEASE THE FIRST FUNDS, SO THE STREET AND SOME MORE KETCHUP SANDWICHES WILL BE THE ORDER OF THE DAY FOR A BIT. HOWEVER, I ALSO RECEIVED WORD THAT OUR OTHER TRANSACTIONS ARE A GO AND ONE TRUST HAS BEGUN THE RELEASE PROCESS FOR US YESTERDAY, AND ANOTHER ONE WILL BEGIN TOMORROW. NONE WILL REACH IN TIME TO SAVE US BEFORE CHRISTMAS, SO WE ARE ALL HUNKERING DOWN FOR A VERY LEAN HOLIDAY. IT CAN NOT BE HURRIED SO WE HAVE THIS LAST HURDLE TO OVERCOME.
REGARDLESS, AFTER CHRISTMAS THE LARGE FUNDS WILL BEGIN ARRIVING AND WE WILL BE BUSY. I WILL BE TRAVELLING TO TAKE CARE OF THE OTHER MATTERS ON MY PLATE IN VARIOUS PARTS OF THE WORLD, AND WILL BE ABSENT FOR A WHILE. I WILL CONTINUE MESSAGES OF COURSE AS LAPTOP AND INTERNET ARE WITH ME AT ALL TIMES. HOTSPOTS ARE EVERYWHERE. SO HANG IN THERE, AND DO YOUR BEST TO GET THROUGH THIS HOLIDAY SEASON. REMEMBER THAT THE RELEASES ARE IN FACT HAPPENING, AND THE ONLY STICKY THING IS THE TIMING OF THE FUNDS LANDING IN ACCOUNTS. OTHERWISE ALL IS MORE THAN GOOD NOW. I WILL WRITE ONE LAST TIME BEFORE CHRISTMAS AND I WILL HAVE MORE CONFIRMATIONS OF GOOD THINGS THEN.
I AM DOING MY BEST TO ARRANGE TO TRAVEL 2,000 KILOMETERS TO SEE MY FAMILY FOR CHRISTMAS, BUT I MAY NOT BE ABLE TO AGAIN UNLESS A MIRACLE HAPPENS. EVEN THOUGH CHRISTMAS MAY BE NOT AS HOPED FOR, I TAKE SOLACE IN KNOWING THAT WE WILL GET TO WORK VERY SOON NOW, AND IT IS A GUARANTEED THING NOW. WE HAVE WON THIS TIME AND HUMANITY WILL BREATHE AND BUILD ANEW. GOD BLESS YOU AND YOUR FAMILY AND I WISH YOU THE VERY BEST OF THIS HOLIDAY SEASON. MERRY CHRISTMAS! IN PERSISTENT GRATITUDE. LOVE AND LIGHT
IN OUR SERVICE
ZAP
"GOD IS; I AM; WE ARE"
"BE GOOD, BE LEGAL, TELL TRUTH"
DECEMBER 20, 2017
COPYRIGHT ZAP 2013-2017 Contributions Thank you for your support as we do our best to keep you up to date. We couldn't do this Without Your Help.!!! Please go to Paypal.com using the account address: goneforthfornow@gmail.com to support the cause. Please remember to click friends and family when sending. If you are not a member of paypal and sending a donation please send an e-mail to goneforthfornow@gmail.com so we can log you in and send you a Thank You. We appreciate all the help you continue to provide in keeping food on people's tables, medical needs met, computers running and shelter .
With Much Gratitude and Appreciation, Susan
Love and Kisses,
"The Office of Poofness"
ZAP, Susan and Staff

===== --hobie


Thanks to: http://www.rumormillnews.com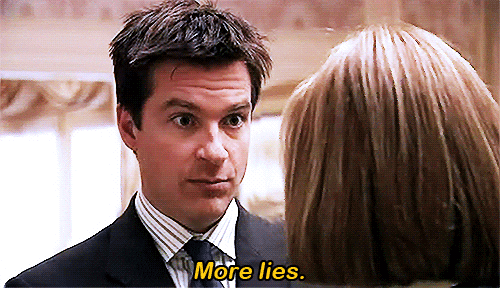 POOFness for DEC 22: A VERY MERRY CHRISTMAS
Posted By: hobie [Send E-Mail]


Date: Thursday, 22-Dec-2016


Zap Says

Hi All,

Merry Christmas! May you and your family experience great Joy in this Holiday Season. Be with each other. Cherish the time you have with each other. Smile a lot. Know that we have won, and that in the New Year, the massive changes I and others have talked about will take place now.

Over the last 5 months, we have been working particularly hard to get the release done for the fundings. A transmission was finally sent after so many attempts to block it that the attempts can only be viewed as sublime. The final attempt to destroy this thing we are doing for Humanity came in a surprising form. They actually sent a duplicate to another destination. Now, if you have two of these things go out and they are different, both get caught in compliance, and both are cancelled.

We averted this disaster simply because of the watchfulness of the guys in the Fed and in China. This last gasp if you will was the last straw really, and once the transmission was verified, the final compliance process was started. Yesterday it finally finished. We won.

The first funds are now going out to the paymaster. Yes I know it is late and they will not get out to us in time for Christmas but I don't care. They are going out and that's all that matters. We won.

I have resigned myself to spending this Christmas without family again.I was counting on the little trickle to arrive in my account to get me a couple thousand miles over to have the last Christmas with Mom and my family as she is in her 90's and this will be the last time she can hold the traditional Vigil dinner with the kids. I can not do anything about it now, but I take solace in the fact that we won, and our Humanity will breathe. My work is done on that side, and now I can get to the Project side where I will live for the next several decades.

So as I said, cherish your time with family. It is precious and there is no replacement. Be in Peace and Joy, and know that Prosperity is around the corner this time for real as this Divine Plan unfolds.

God Bless, Love You Lots, and go hug somebody.

MERRY CHRISTMAS!

Love and Light

In Our service

Zap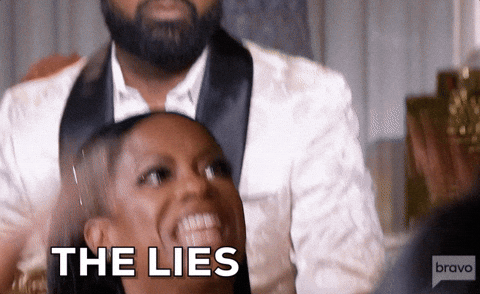 From: 2goforth@Safe-mail.net
To: 2goforth@Safe-mail.net
Subject: Fwd: Revolution


Date: Sun, 20 Dec 2015




ZAP SAYS:

IN RESPECT OF THE MEAT AND POTATOES OF OUR CURRENT STATE OF AFFAIRS, THE RELEASE OF THE PROJECT FUNDS TO US IS HAPPENING THIS WEEK AND BEFORE CHRISTMAS. AS WITH ALL THINGS, DO NOT COUNT ON IT UNTIL IT DOES HAPPEN, BUT IT LOOKS ABSOLUTELY FIRM ON THIS SCHEDULE. I DO NOT THINK THERE IS ENOUGH TIME TO GET RELIEF FUNDS OUT TO CRITICAL PEOPLE, UNLESS YOU GUYS DO SOME MORE DONATIONS THAT CAN BE USED FOR THIS PURPOSE, BUT I AM PUSHING TO GET IT DONE. SO MANY ARE IN GREAT NEED….IT BREAKS THE HEART TO SEE THIS. BUT WE WILL GET THROUGH AND WE WILL BEGIN THE PROJECT SIDE AND THE HUMANITARIAN SIDE.

ONE ENTITY THAT HOLDS THE KEYS TO THE RV/GCR, I CALL HIM "PRIVATE JIM" HAS DELAYED THE PROCESS A BIT. THE HISTORIC ASSETS WIL NOT BE DONE NOW AS WAS INTENDED, BUT WILL ONLY BE ABLE TO START AT THE END OF THE MONTH AND CONTINUE IN THE NEW YEAR.

THIS ALSO MEANS THAT THE RV/GCR IS ALSO DELAYED UNTIL PRIVATE JIM PUSHES THE BUTTON ( SO MUCH BETTER THAN TALKING ABOUT ADMIRAL BOB GOING FROM ROOM TO ROOM). WHEN JIM PUSHES IT, THE CELEBRATIONS WILL BEGIN THAT EVERYBODY FROM TNT TONY TO THE "RED DRAGON" GUYS WILL BE JUMPING UP AND DOWN IN JOY. WE WILL JUST GET TO THE WORK AHEAD OF US AND GET IT DONE. TIRED OF JUMPING. HURTS MY BACK.

MORE BS HERE:https://www.oom2.com/t34482-poofness-for-dec-20-revolution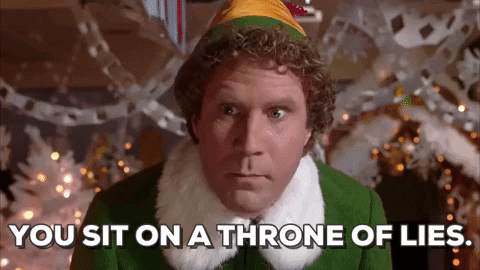 Last edited by PurpleSkyz on Thu Dec 21, 2017 11:07 am; edited 1 time in total